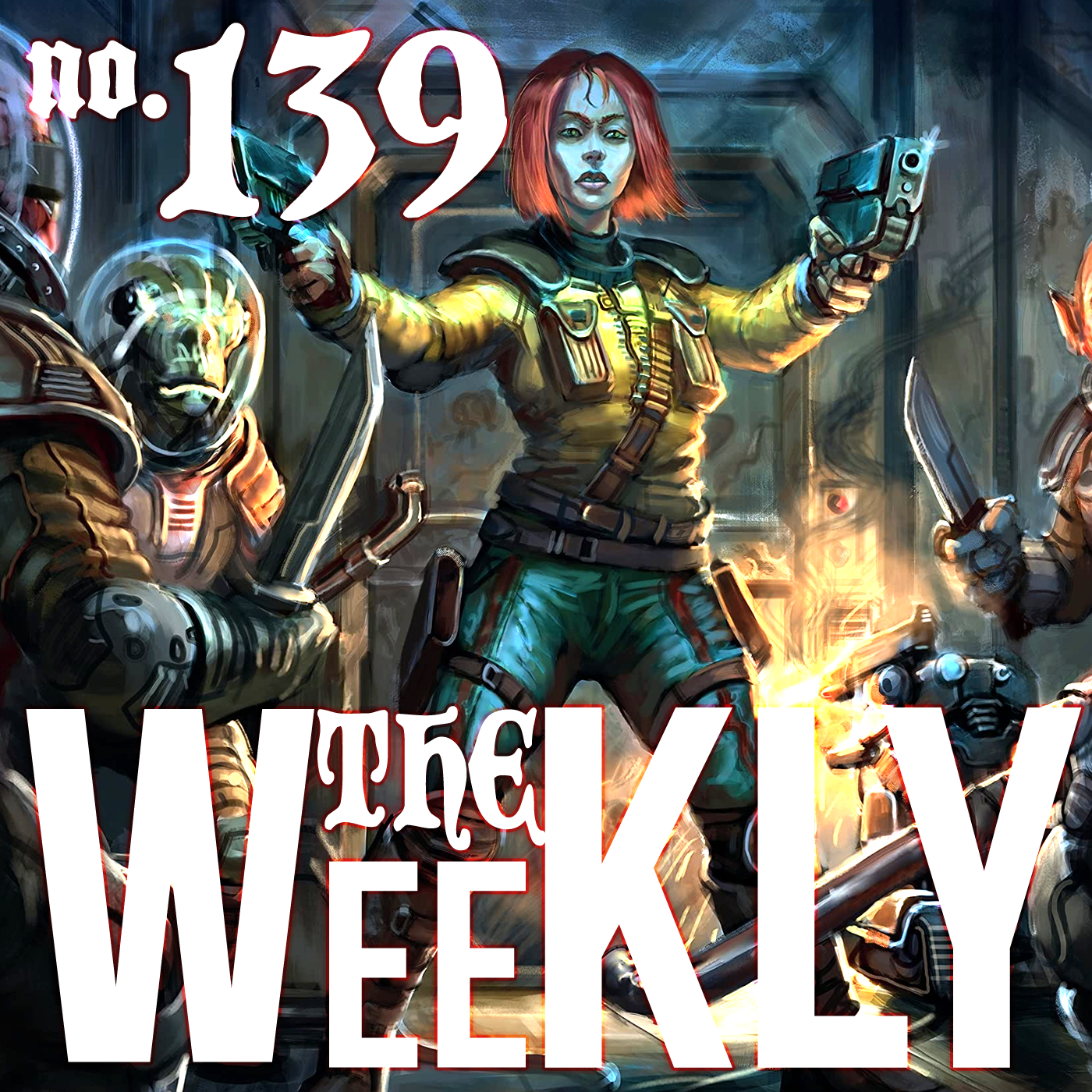 The Last Prospector is a new campaign supplement for the sci-fi tabletop miniatures game Stargrave by creator Joseph McCullough. In this clever approach to a two-player campaign, the ten scenarios are not played in a narrative sequence, but are chosen by the winner of the previous scenario. There is also a Faction Standing mechanic where crews need to have a positive standing with one or more of the six factions in the supplement to receive faction bonuses. This supplement follows the previous Quarantine 37. Stargrave is the scifi sibling to the fantasy-themed Frostgrave. Both games are miniatures agnostic and d20 based. If you like miniatures skirmish games, this is a good as it gets.
WotC takes control of D&D Beyond next week.There will be a request to update permissions and the WotC Terms of Service and they also clarified what will happen to homebrew and other user-generated content. This follows the WotC buyout of D&D beyond earlier this year, but the official transfer of ownership takes place next week. If you have an account, you might notice a few changes. In related news, D&D Beyond will be permanently removing Volo's Guide to Monsters and Mordenkainen's Tome of Foes on May 17th in favor of the upcoming Monsters of the Multiverse book.
Global documentary studio XTR is working on a brand new documentary about the tabletop RPG Dungeons & Dragons. Inspired by the spike in popularity the game has experienced since its release of Fifth Edition in the Summer of 2014. This is the first full-fledged film on the subject. The documentary is being called Role Players and will cover everything about the seminal fantasy game from its beginnings to present day. This kind of attention can only add to the current popularity or turn off prospective players by how the community is portrayed.
Finally we have a charity bundle from DriveThruRPG's 'RPGs For Reproductive Justice' Bundle Gets You 57 Games For Only $25. In the wake of the leaked Supreme Court decision, a number of RPG creators have come together to raise money for reproductive justice on DriveThruRPG. One of the best ways you can help is by giving to organizations already doing the work. Which is what the Hydra Cooperative, an indie RPG co-op, is doing with the RPGs for Reproductive Justice Bundle. Get some great games while supporting a good cause. #dndbeyond #stargrave #bundle #wotc
The Last Prospestor for Stargrave on DTRPG (affiliate link): https://www.drivethrurpg.com/product/391955/Stargrave-The-Last-Prospector?affiliate_id=2081746
DriveThruRPG's 'RPGs For Reproductive Justice' Bundle (affiliate link) https://www.drivethrurpg.com/m/product/395890?affiliate_id=2081746
Support Us by Shopping on DTRPG (afilliate link): https://www.drivethrurpg.com?affiliate_id=2081746
Podcast: Play in new window | Download (Duration: 41:06 — 39.0MB) | Embed