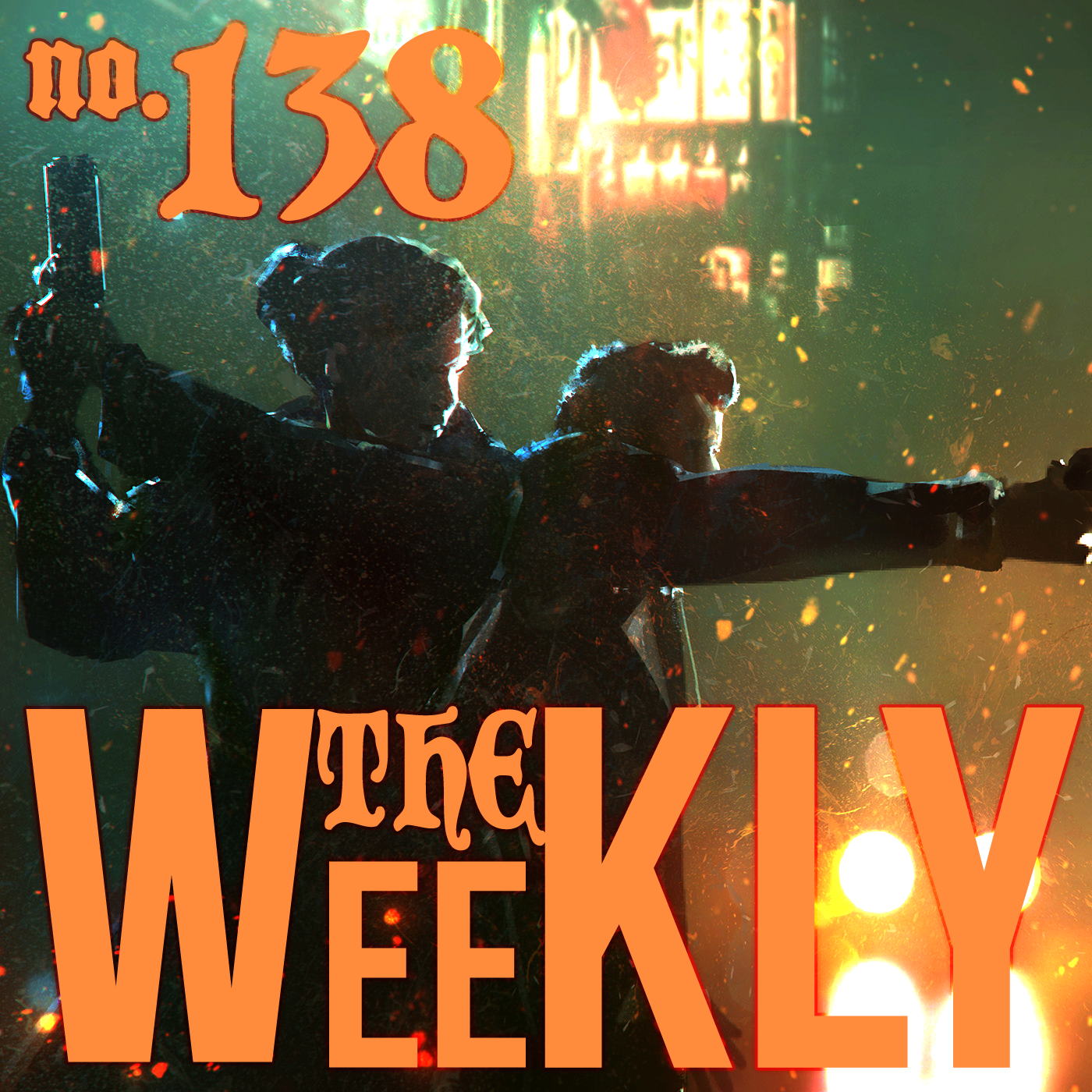 Evil Genius Productions is bring us the spiritual successor to d20 Modern with its Everyday Heroes RPG headed to Kickstarter on May 17th. Jeff Grub, an original co-creator of d20 Modern is also involved. This time the system will be using 5E D&D instead of 3rd edition and will also include licensed IPs with what they are calling Cinematic Adventures. This will included adventures for Highlander; John Carpenter's Escape from New York; Roland Emmerich's Universal Soldier; Rambo: First Blood, First Blood Part 2, and Rambo 3; Paul Verhoeven's Total Recall; The Crow; Guillermo del Toro's Pacific Rim; and Kong: Skull Island. Quite a list of fan favorites! Is now the time to bring back this idea and give 5E the out of the dungeon, car chases and gun play that a fantasy setting lacks? Download the Quickstart and the Lookbook of classes on their website.
Restoration Games is working with 9th Level Games to bring us a tabletop RPG of their Return to Dark Tower revival setting. From the amount of work put into the new edition of the boardgame it makes sense to use that material for something else. The game will be focused on procedurally generated dungeon-crawling and the campaigns will be short. The system will be the Mazes- RPG system that involves rolling d4, d6, d8 or d10 and using the actions Books, Boots, Blades or Bones. The artwork and setting for Return to Dark Tower look amazing so this may be a game worth looking at. It will be hitting Kickstarter soon. Just one question, where the heck is my copy of Return to Dark Tower? Nothing has shown up yet.
The Free League Blade Runner RPG campaign is live in the first 48 hours became a million dollar baby. That really isn't surprising due to the popularity of the IP but as we mentioned before: was crowdfunding really necessary? The campaign looks similar to the One Ring second edition with a core rulebook and starter set bundle. There is also a limited edition faux leather and holographic cover and stretch goals are unlocking a gamemaster screen and other accessories. The Year Zero Engine is used again with adjustments made to fit the setting and investigation heavy mechanics. Will you be able to hold on to your humanity or realize that those unicorn dreams were just B-roll from the movie Legend? Oh, and that you are a replicant.
And finally, further proof that Games Workshop has completely abandoned Japan. This time it is undeniable. Big mistake. Guess the Japanese Yen just isn't strong enough for them to care.
#darktower #bladerunner #freeleague #everydayheroes #d20Modern
Evil Genius website Everyday Heroes Free Stuff:
https://www.evilgeniusgames.com/free-stuff
Blade Runner RPG:
https://www.kickstarter.com/projects/1192053011/blade-runner-the-roleplaying-game/
Kutulu in Swedish on DTRPG (afilliate link):
https://www.drivethrurpg.com/m/product/382400?affiliate_id=2081746
Support Us by Shopping on DTRPG (afilliate link):
https://www.drivethrurpg.com?affiliate_id=2081746
Podcast: Play in new window | Download (Duration: 36:32 — 34.7MB) | Embed