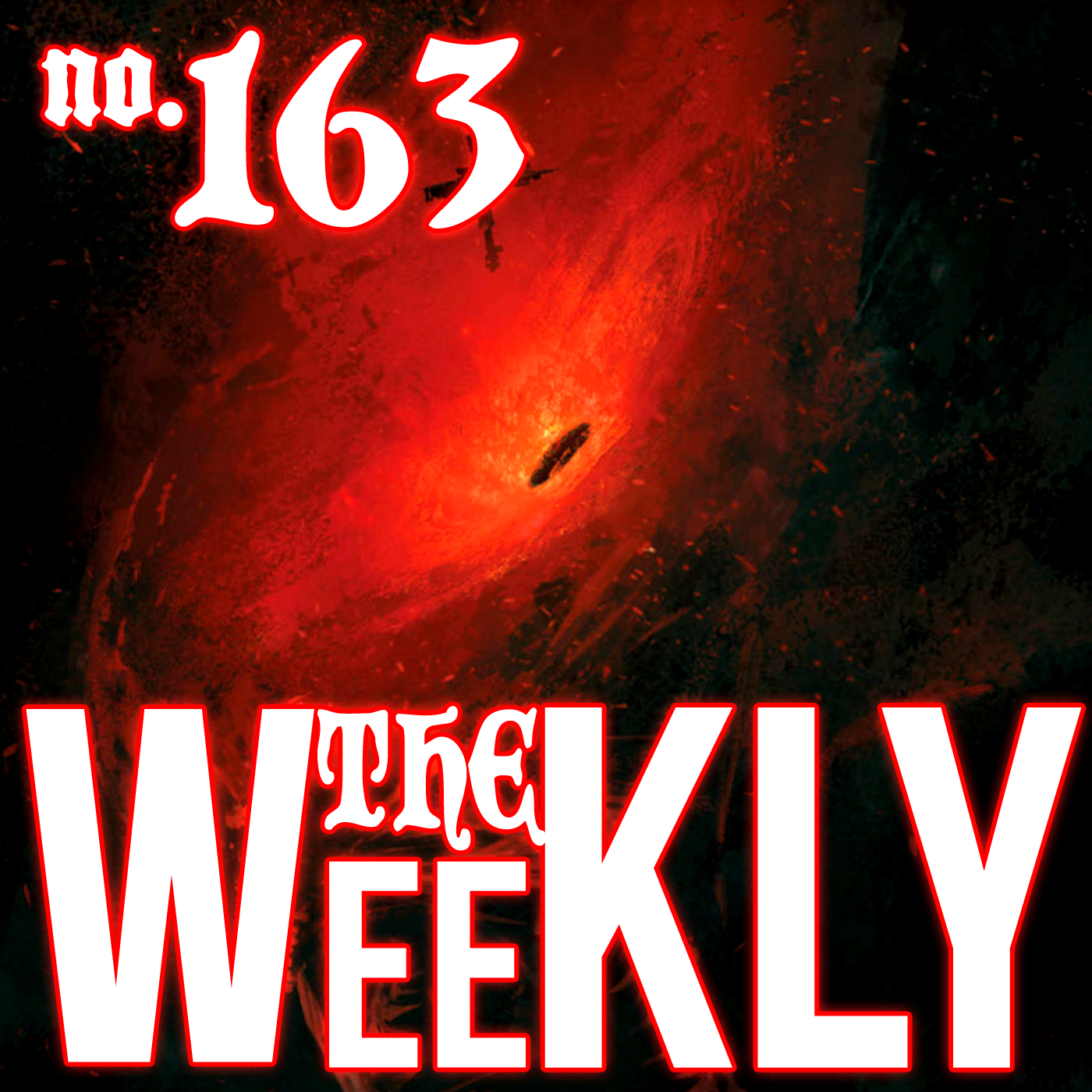 Wizards of the Coast and Extra Life partner to #CHANGEKIDSHEALTH Children-designed Magic: The Gathering cards, Dungeons & Dragons products are available for donations to Children's Miracle Network Hospitals fundraising event.
The third part of the cinematic adventure trilogy for the ALIEN RPG is now available to retail. Heart of Darkness is a complete Cinematic Scenario for the ALIEN roleplaying game. It is a stand-alone adventure but also serves as a conclusion to the Draconis Strain Saga begun in the cinematic scenario Chariot of the Gods and continued in Destroyer of Worlds. The scenario is designed for 3–5 players plus the Game Mother and is a spiraling descent into soul-crushing madness.
With the virtual convention Roll20Con wrapping up this weekend, there's still time to grab the free offerings from the convention on the Roll20 Marketplace. You can pick up starter sets for Call of Cthulhu and Alien RPG, the full system for Alice is Missing, quickstarts for Deadlands, The Dark Eye, Call of Cthulhu, Apocalypse Keys, and Monster of the Week, and adventures for Pathfinder, Call of Cthulhu, and Vampire: The Masquerade, plus map and token collections.
Humble Bundle has the perfect bundle to introduce new players to the World of Darkness in both tabletop and video game forms. The top tier of the bundle includes the Vampire: The Masquerade 5th Edition core rulebook plus the faction sourcebooks Anarch and Camarilla along with licensed video games for Vampire including Coteries of New York, Shadows of New York, Night Road, Parliament of Knives, Sins of the Sires, and Out for Blood on top of the other World of Darkness titles like Werewolf: The Apocalypse – Heart of the Forest and the VR game Wraith: The Oblivion – Afterlife.
#wotc #extralife #alienrpg #freeleague #roll20 #humblebundle
World of Darkness Humble Bundle:
https://www.humblebundle.com/world-darkness-collection?partner=idleredhands
Wizards of the Coast Extra Life 2022 page:
https://www.extra-life.org/index.cfm?fuseaction=cms.page&id=1533
Support Us by Shopping on DTRPG (afilliate link):
https://www.drivethrurpg.com?affiliate_id=2081746
Chris social media:
https://hyvemynd.itch.io/​​
https://twitter.com/hyvemynd​​
https://twitter.com/ConanSalaryman​​
Abusecartoons Weekly Cartoons:
http://www.abusecartoons.com/​​
https://www.twitch.tv/abusecartoons
https://twitter.com/abusecartoons
​​Support Us on Patreon:
https://www.patreon.com/upturnedtable
Give us a tip on our livestream:
https://streamlabs.com/upturnedtabletop/tip​
Intro song is "Chips" by KokoroNoMe
https://kokoronome.bandcamp.com/
Podcast: Play in new window | Download (Duration: 33:15 — 31.4MB) | Embed