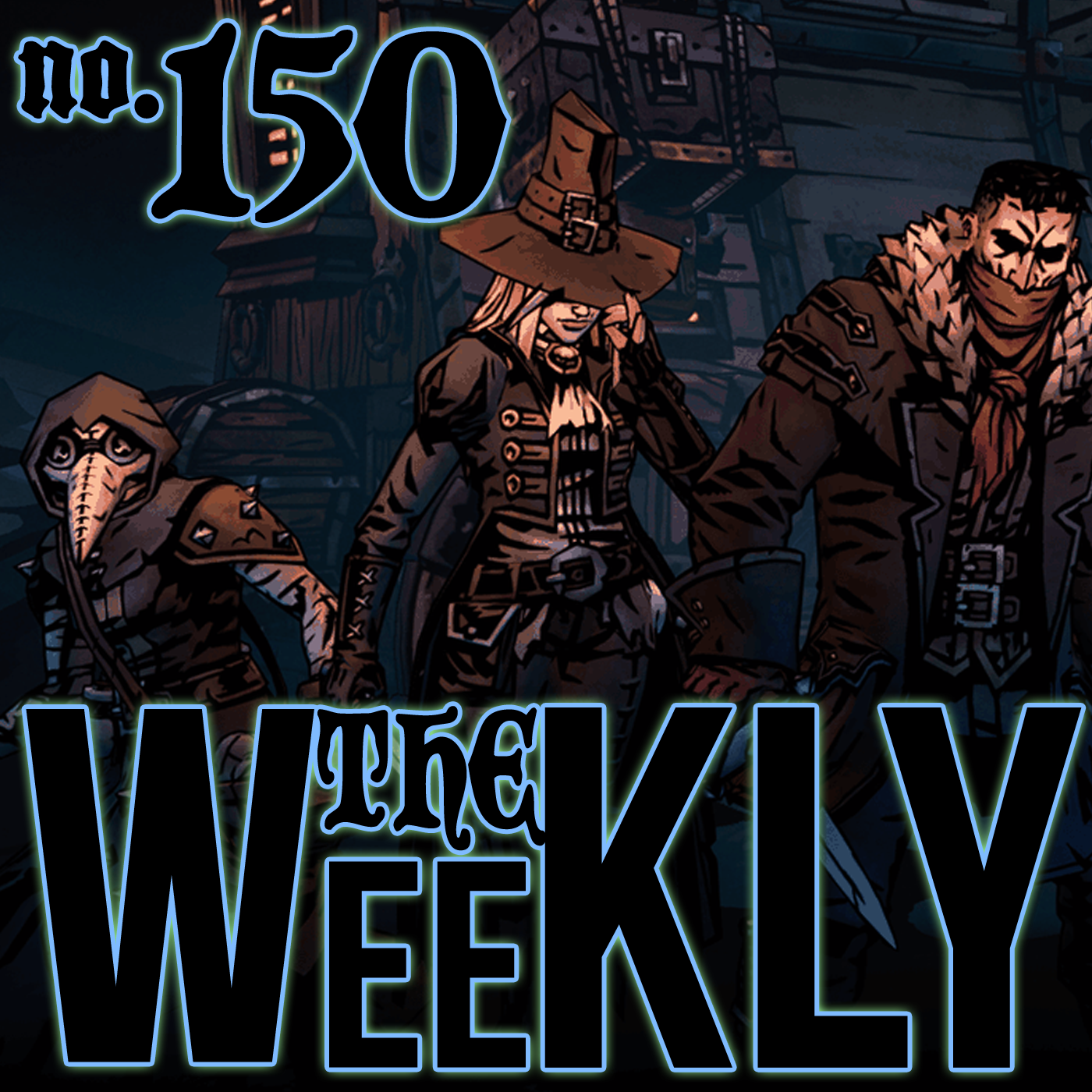 The Darkest Dungeon boardgame Wave 1, the English language core game, is printed and ready ship. Unfortunately for Mythic, the company that designed the boardgame, which is based on the PC game by Red Hook Studios, the costs of shipping have dramatically increased. They are now asking backers to contribute a small additional amount to help make up for the $875K difference after they have already added over a million themselves in cooperation with Red Hook. Of course the comments and criticism are flying. This is putting Mythic in a tight spot. These addition costs are unforeseen and as Kickstarter is NOT a preorder, it seems they are justified in asking for this additional funding. It is either that or just dump the whole thing in the China Sea so they can stop paying storage costs.
A surprise message from DriveThruRPG informed us that due to the closure of RiotOnline we are being sent complimentary codes for PDFs of all the materials we had on this digital platform. This situation comes hot on the heels of Astral announcing they are done. RiotMinds is selling their IP catalog to CMON games. This includes Trudvang Chronicles, LexOccultum, and the Ruin Masters brands. Who knows what CMON will do with them. They do have a studio dedicated to TTRPGs so let's hope for the best.
Restoration Games is returning to their successful reboot of Dark Tower with a seconding printing of Return to Dark Tower. It will also include a new expansion called Covenant that will include new heroes and mechanics. They are already near $1 million on the second printing this time on Backerkit. If you missed it the first time around this gives you a chance to get the game and for those that pledge it offers the chance to get some of the premium upgrades offered in the first Kickstarter campaign.
Finally, Kadokawa the publisher of Call of Cthulhu in Japan has announced a new smartphone app tentatively named Cthulhu Myth TRPG Rulebook PLUS. It will offer for the first time a single place to access all the books produced over the past 40 years for Call of Cthulhu in Japan. It will immediately only be available to iOS on iPhones but that could change depending on popularity. The app allows users to mark pages and add notes. It is free and offers the books as in-app purchases.
#darkestdungeon #riotminds #returntodarktower #cthulhu
Return to Dark Tower on Backerkit:
https://www.backerkit.com/c/restoration-games/return-to-dark-tower
Article on Return to Dark Tower:
https://www.vulture.com/2022/07/return-to-dark-tower-board-game-making-of.html
Shopping on DTRPG (afilliate link):
https://www.drivethrurpg.com?affiliate_id=2081746
Podcast: Play in new window | Download (Duration: 38:52 — 36.6MB) | Embed