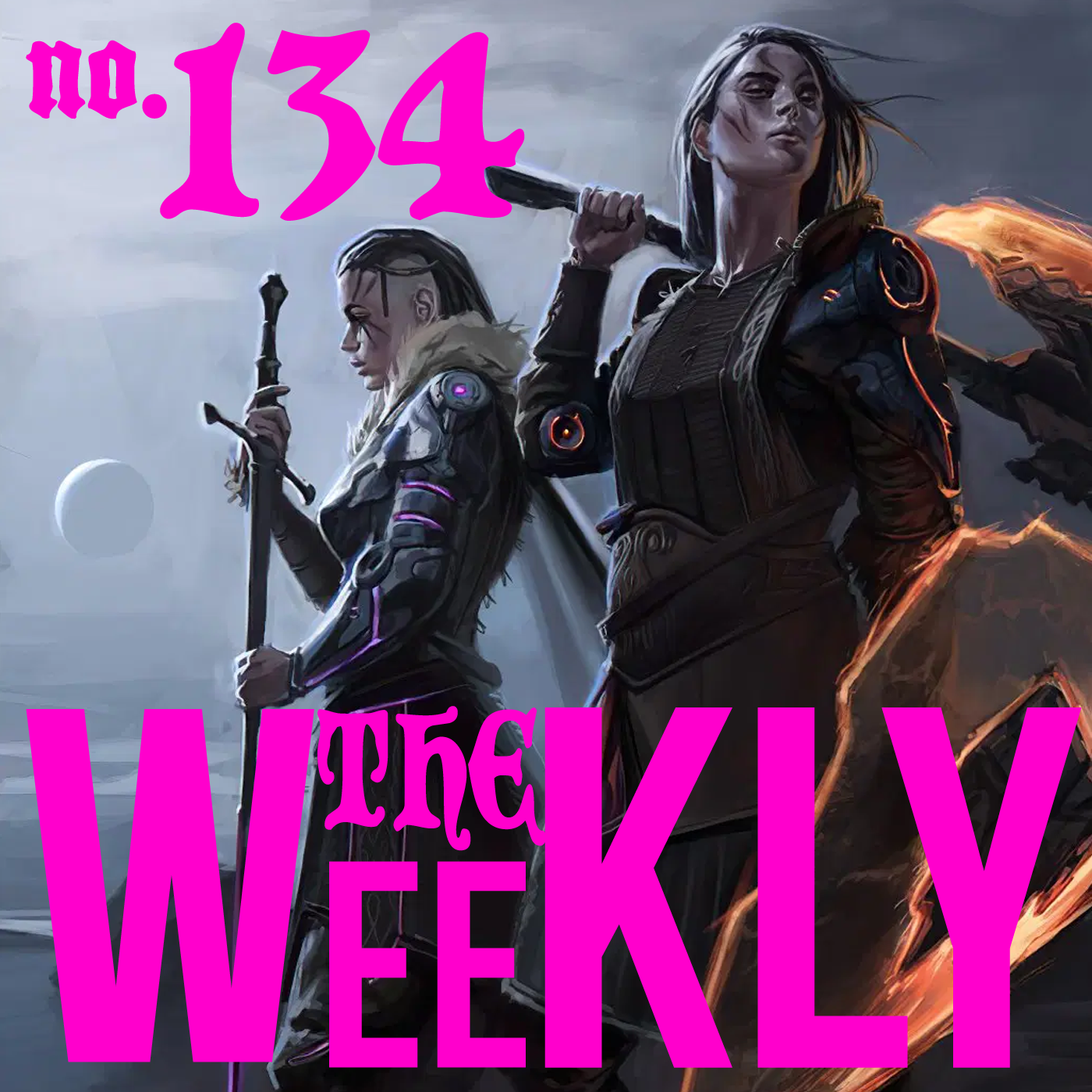 Games Workshop has announced with a switcheroo April Fools joke that Squats will be returning to the Warhammer 40k setting. Now called the very trademarkable Leagues Of Votann, these space dwarf miniatures look a bit more generic than their original incarnation. This crosses off another longtime fan request following plastic Sisters of Battle from a fews years back.
Mongoose Publishing will be Kickstarting a new tabletop RPG called Shield Maidens. This original setting will combine Norse mythology with Cyberpunk elements. Players take the role of high technology cyberpunk armor and weaponry equipped women warriors as the Fenrir empire spread, the supply of Ymir's Blood begins to dwindle and the Ragnarok approaches. The most difficult question to answer is will you play Viking Metal or Synthwave during your gaming session? Maybe both?
Disappointingly, the official Blade Runner TTRPG by Free League will be crowdfunding on Kickstarter this May. This contradicts their approach with the Alien RPG releasing the game directly to retail preorder. We are sure they have their reasons and hopefully the campaign will lead to a larger release than direct to retail would allow. Following The One Ring Second Edition, it is yet another IP that should have a built-in audience that would support it without crowdfunding. Let's hope it is the best decision and not the beginning of a good publisher starting to lean too heavily on licensed IPs.
Finally, we want to bring your attention to a few free RPG goodies. They may be available for a limited time so have a look before the promotion ends. #wh40kSquats #shieldmaidens #bladerunner #DCC
Full Core Rules for Dungeon Crawl Classics (afilliate link):
https://www.drivethrurpg.com/product/101050/Dungeon-Crawl-Classics-RPG-DCC-RPG?affiliate_id=2081746
DCC quick-start rules & intro adventures:
https://goodman-games.com/store/wp-content/uploads/sites/10/2020/09/DCC_QSR_Free2.pdf
Lost Mines of Phandelver for Roll20:
https://marketplace.roll20.net/browse/bundle/9403/lost-mine-of-phandelver
Podcast: Play in new window | Download (Duration: 43:54 — 42.1MB) | Embed