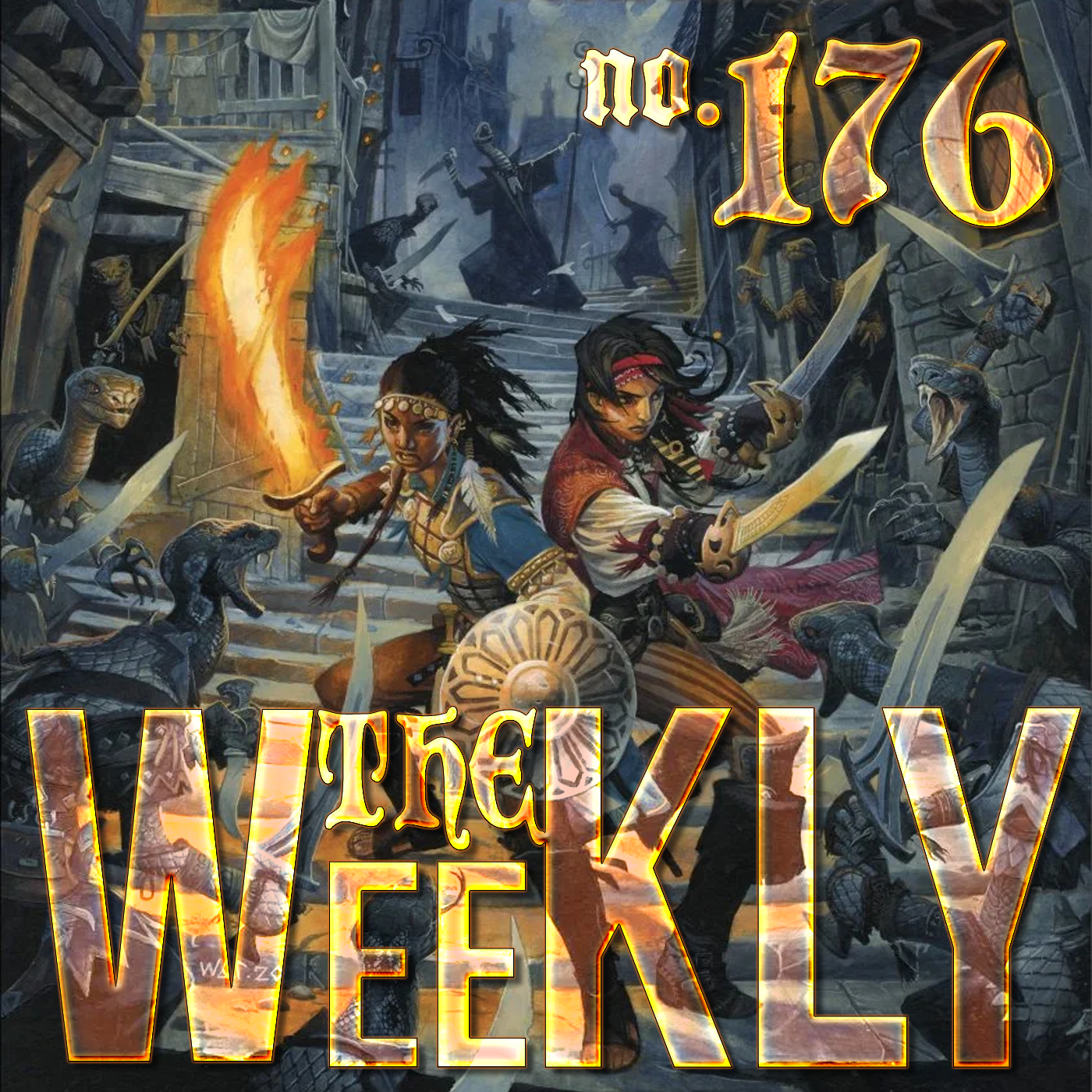 The Fantasy AGE Core Rulebook will introduce the game's second edition when Green Ronin Publishing releases it next month.
Paizo runs out of core rulebooks until April 2023 after being bombarded with Weeks' Worth of Orders During OGL 1.1 Battle.
Kobold Press thanks Wizards of the Coast for listening to the community and responding by releasing the SRD 5.1 into Creative Commons. This change ensures that 5E remains available to everyone, including Kobold Press.First, Project Black Flag is going forward. Their timeline is unchanged. The first phase of playtesting releases at the end of February 2023.
Cubicle 7 are developing an upcoming tabletop RPG called Broken Weave, which will contain an early look at their newly developed rules system – C7d20, which will be compatible with Dungeons & Dragons 5E, or rather that edition's System Reference Document (SRD) 5.1 that Wizards of the Coast released under a Creative Commons license.
Goodman Games announced that January 2023 was the best sales month in its two-decade history. Sales through the Goodman Games online store reached an all-time high, exceeding even prior Black Friday and holiday special events, while other channels saw similar growth. Dungeon Crawl Classics core rulebooks moved at a brisk pace throughout the month, as several accessories and adventure modules sold out.
Gamefound fell short of its goals in 2022, but still ate into Kickstarter's lead in tabletop.
Marcin Świerkot, founder of the upstart crowdfunding platform Gamefound, set an ambitious goal for his company in 2022. He and his team hoped to bring in $67.5 million — 25% of competitor Kickstarter's revenue from tabletop projects in 2021. In the end, he fell well short of that goal. The Poland-based Gamefound increased its revenue more than 45% last year, earning just $28.3 million for new projects.
#fantasyAGE #pathfinder #blackflagproject #c7d20 #gamefound
So You Wanna Try Pathfinder? (affiliate link)
https://www.humblebundle.com/books/so-you-wanna-try-out-pathfinder-paizo-books?partner=idleredhands
Support Us by Shopping on DTRPG (afilliate link):
https://www.drivethrurpg.com?affiliate_id=2081746
Chris social media:
https://hyvemynd.itch.io/​​
https://twitter.com/hyvemynd​​
https://twitter.com/ConanSalaryman​​
Abusecartoons Weekly Cartoons:
http://www.abusecartoons.com/​​
https://www.twitch.tv/abusecartoons
https://twitter.com/abusecartoons​
Intro song is "Chips" by KokoroNoMe
https://kokoronome.bandcamp.com/
Podcast: Play in new window | Download (Duration: 39:00 — 36.2MB) | Embed