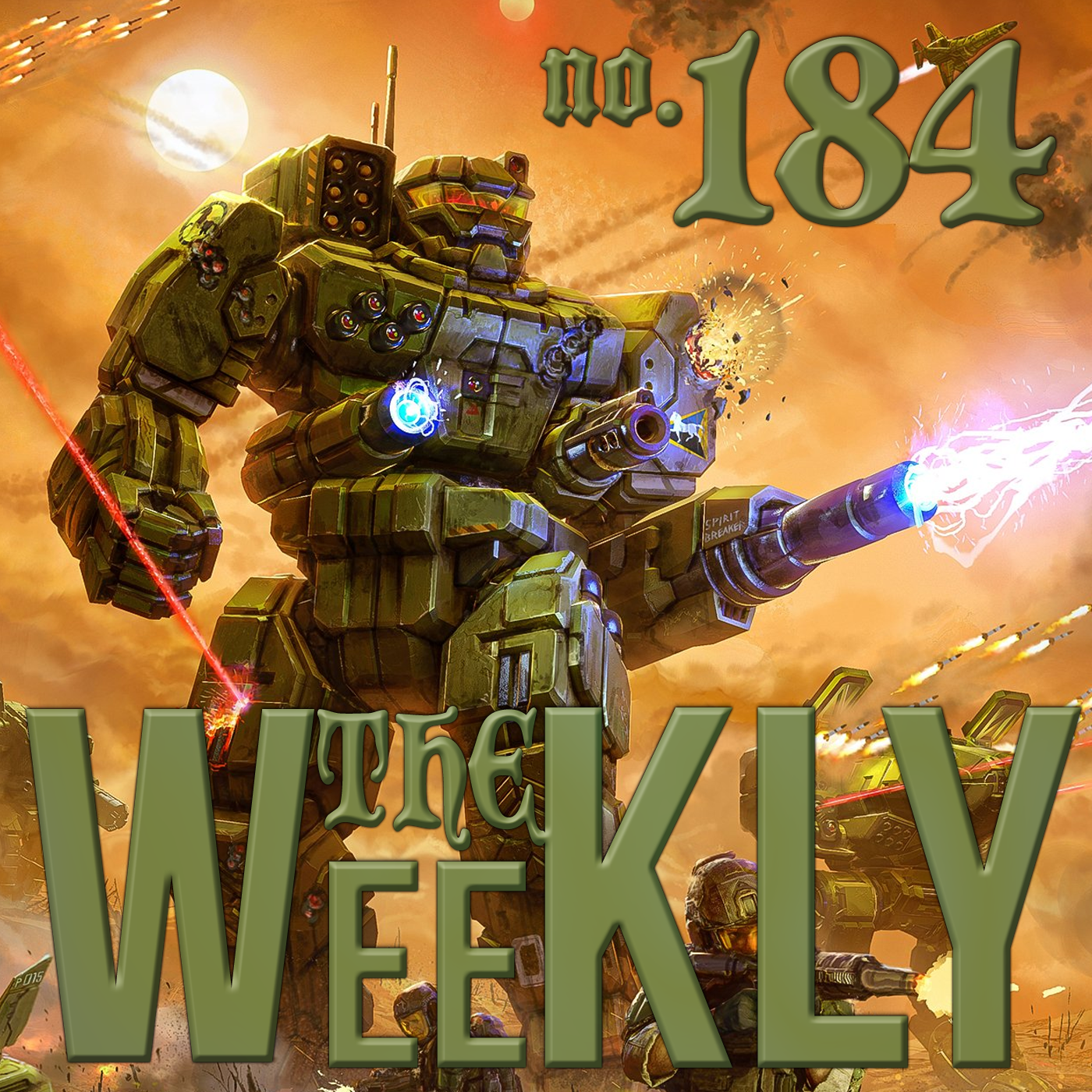 The next chapter of BattleTech's titanic resurgence is the Mercenaries Kickstarter campaign and has hit $4.6 million as of this writing. The new campaign introduces more than 50 new designs, including 'Mechs, armored and support vehicles, a VTOL, additional battle armor, and a new aerospace fighter–all to the same high-quality standards and is ready to play right out of the box.
During the recent D&D Direct, Manganiello offered a brief update on the documentary he's filming for Wizards of the Coast to celebrate Dungeons & Dragons' 50th Anniversary. Before diving into it, he took a moment to acknowledge how the game had informed his love of stories. Then, Manganiello revealed that it led to his working with Wizards of the Coast on a live-action television adaptation of the Dragonlance novels, which he loves. The Dragonlance novels were initially written by Margaret Weis and Tracy Hickman, though many other authors have written stories for the series since.
Free League Publishing today officially released their two new open game licenses for community creators: a Free Tabletop License (FTL) for the Year Zero Engine and a third-party license for their upcoming fantasy RPG Dragonbane. The Year Zero Engine FTL comes with an updated Standard Reference Document (SRD). All three documents are now available for creators to use.
The Terminator 2: Judgment Day sourcebook for the Terminator RPG adds stats for the liquid metal T-1000, as well as allowing players to play as reprogrammed T-800 models on the side of the human resistance – similar to Arnold Schwarzenegger's heroic android. As in the original Terminator RPG and its campaign book based on the first movie, players can also just play as bog-standard humans faced with the threat of robotic terminators. Those resistance troops now include an elite force of Time Displacement Commandos who hop between the game's settings of the 1980s, 1990s and the Future War in an attempt to bring down Skynet.
#balttletech #dragonlance #freeleague #terminatorrpg
BattleTech Mercenaries:
https://www.kickstarter.com/projects/cgl/battletech-mercenaries
The YZE FTL can be found here:
https://freeleaguepublishing.com/wp-content/uploads/2023/03/Year-Zero-Engine-License-Agreement.pdf?mc_cid=73ab3ad2dc&mc_eid=311aacd06e
YZE SRD (version 1.0) can be accessed here:
https://freeleaguepublishing.com/wp-content/uploads/2023/03/YZE-Standard-Reference-Document.pdf?mc_cid=73ab3ad2dc&mc_eid=311aacd06e
Terminator RPG T2: Judgement Day:
https://www.kickstarter.com/projects/nightfall/the-terminator-rpg-t2-judgement-day?ref=nav_search&result=project&term=terminator
Support Us by Shopping on DTRPG (afilliate link):
https://www.drivethrurpg.com?affiliate_id=2081746
Chris on social media:
https://hyvemynd.itch.io/​​
https://twitter.com/hyvemynd​​
https://twitter.com/ConanSalaryman​​
Abusecartoons Weekly Cartoons:
http://www.abusecartoons.com/​​
https://www.twitch.tv/abusecartoons
https://twitter.com/abusecartoons
​​Support Us on Patreon:
https://www.patreon.com/upturnedtable
Give us a tip on our livestream:
https://streamlabs.com/upturnedtabletop/tip​
Intro song is "Chips" by KokoroNoMe
https://kokoronome.bandcamp.com/
Podcast: Play in new window | Download (Duration: 33:23 — 31.6MB) | Embed