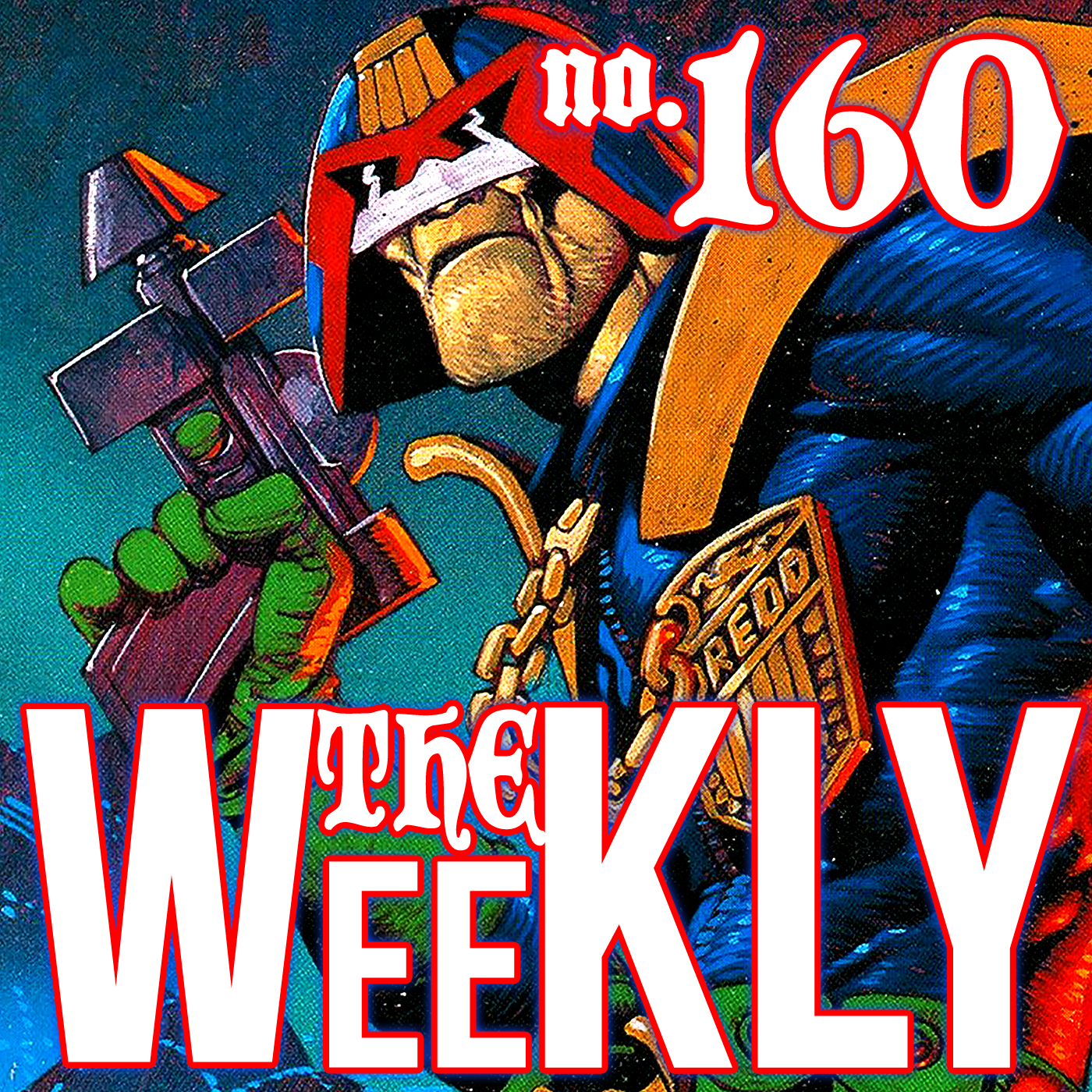 Games Workshop's classic Judge Dredd board game is getting a remake. First released in 1982, Judge Dredd: The Game of Crime Fighting in Mega-City One was designed by Sir Ian Livingstone – co-founder of the Warhammer maker – and put players in the jackboots of Dredd's fellow judges as they patrolled the streets of Mega-City One in search of perps to arrest. Nice to see something new from Rebellion Unplugged!
Hasbro has named Dan Rawson as its new Senior Vice President for the Dungeons & Dragons brand. Rawson was announced as the new head of the Dungeons & Dragons franchise, filling a role that was posted four months ago. Rawson comes from the tech sector, having worked for Microsoft Dynamics 365 as COO. Oh good. Another Microsoft exec to make D&D more of a subscription service.
To celebrate 30 years of Magic: The Gathering, we knew we had to go big. We had to create an experience for fans new and old that would be worthy of three decades of the original trading card game. We wanted a collectible, commemorative, jaw-dropping, mind-blowing thing that would cement itself in our collective memories as we look toward the next 30 years of Magic. The price tag is $999. Happy frickin' anniversary.
Beloved miniatures wargame Heroscape is back with a HazLabs crowdfunding project. The $249.99 boxed set called Heroscape: Age of Annihilation, which includes loads of customizable scenery and five playable factions. It will only be produced if the campaign receives 8,000 pre-orders, but if it's successful, Hasbro's Avalon Hill imprint plans to bring the franchise back to life with additional releases. If the quality of the Heroquest release is anything to go by, save your money and wait for the tile packs.
LEGO is celebrating 50 years of Dungeons & Dragons. Fans can submit designs inspired by Dungeons & Dragons using LEGO bricks, elements and pieces. The designs will be voted on by both fans and judges from LEGO. The winners will get their designs officially released and receive a little piece of the profits. Keep under the 3,000 piece limit and you are good to go.
#judgedredd #hasbro #mtg #heroscape #lego #dnd50th
Support Us by Shopping on DTRPG (afilliate link):
https://www.drivethrurpg.com?affiliate_id=2081746
Chris social media:
https://hyvemynd.itch.io/​​
https://twitter.com/hyvemynd​​
https://twitter.com/ConanSalaryman​​
Abusecartoons Weekly Cartoons:
http://www.abusecartoons.com/​​
https://www.twitch.tv/abusecartoons
https://twitter.com/abusecartoons
​​Support Us on Patreon:
https://www.patreon.com/upturnedtable
Give us a tip on our livestream:
https://streamlabs.com/upturnedtabletop/tip​
Intro song is "Chips" by KokoroNoMe
https://kokoronome.bandcamp.com/
Podcast: Play in new window | Download (Duration: 39:52 — 36.2MB) | Embed