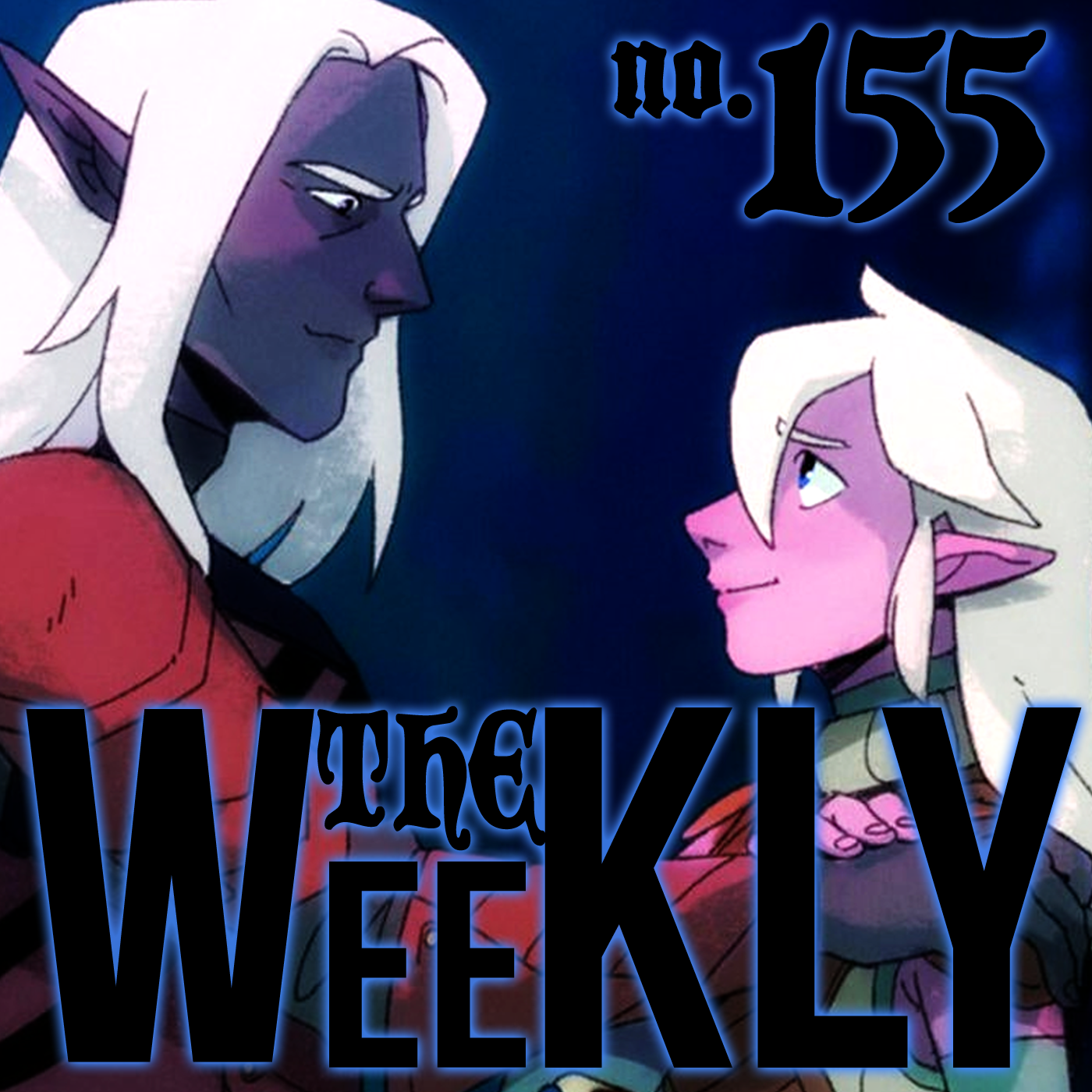 Astral virtual tabletop has been shutdown. Nathan at Arkenstone has written a wonderful post mortem/ obituary for the platform. It is a shame that no open source agreement for the code could be reached. This leaves the hope that some of the best features from Astral may find their way into Roll20, since that is where OneBookShefl has their deal now and probably where the sold the code. We ran two excellent campaigns using Astral and the easy of use and excellent features will be missed. Obviously it is not the best technology and community that wins.
Everyone's favorite Drow is coming to Webtoon. ALong with Breezy, Drizzt will be featured in an official Dungeons and Dragons Webtoon in 2023. It will be written by Suitor Armor creator Purpah and illustrator Ryan LeCount.with the character's creator R.A. Salvatore "involved". This deal was official struck with Wizards of the Coast and all we need to know now is… what's a Webtoon?
A new expansion for Frostgrave called Fireheart is coming soon from Osprey Games. North Star Military Figures is also producing new miniatures including a female enchanter and apprentice, new construct miniatures as well as a box of hard plastic female barbarians. If it is anything likfke the previous expansions it will be worth picking up for the new adventures and soldier types. If you never played Frostgrave before it is one of the best miniatures skirmish games out there. You don't have to buy the official miniatures. The game is completely miniatures agnostic. Our first campaign was exclusively with LEGO mini figs. Not really a moneysaver, but great fun!
Dark Souls: The Board Game is releasing a pair of of new expansions. The Tomb of the Giants and Painted World of Ariamis boxes will be standalone expansions and might signal a new chapter for tabletop adaptation of From Software's popular video game. Steamforged Games, the next two releases will act as standalone core sets for the six-year-old series. New players will be able to pick up either the Tomb of the Giants or Painted World of Ariamis and enjoy the full intended experience. This breaks from all of the past expansions that have required the base Dark Souls Board Game in order to properly function. After the stumble of the Dark Souls RPG which the miniatures from the boardgame would be useful, we will see if these new expansions get more people into this strategy combat game.
A newly discovered letters reveals D&D's co-creator asked to be put in Charge of D&D in 1997. The letter from D&D co-creator Dave Arneson to Wizards of the Coast CEO Peter Adkiso In the letter, Arneson begged to be put in charge of Dungeons & Dragons. This letter and several other interesting artifacts from this time were used in writing the book Slaying the Dragon: A Secret History of Dungeons & Dragons, written By Ben Riggs, tells the never-before-heard true story of how D&D almost died in the 90s and was saved by its bitterest rival.
Disney has partnered with Ravensburger, a 139-year-old game publisher. The new joint effort is called Disney Lorcana, a family-friendly collectible trading card game. The first sets are expected in the latter half of 2023. This game is expected to enter the lucrative market created by the PokemonTrading Card Game and Magic: the Gathering. Is this something that anyone will be interested in aside from the rabid Disney-anything collectors?
#astralvtt #dnd #frostgrave #darksouls #davearneson
The latest from Matt:
https://www.drivethrurpg.com/product/408811/Bridge-and-Track?affiliate_id=2081746
Support Us by Shopping on DTRPG (afilliate link):
https://www.drivethrurpg.com?affiliate_id=2081746
Intro song is "Chips" by KokoroNoMe https://kokoronome.bandcamp.com/
Podcast: Play in new window | Download (Duration: 1:14:04 — 68.8MB) | Embed