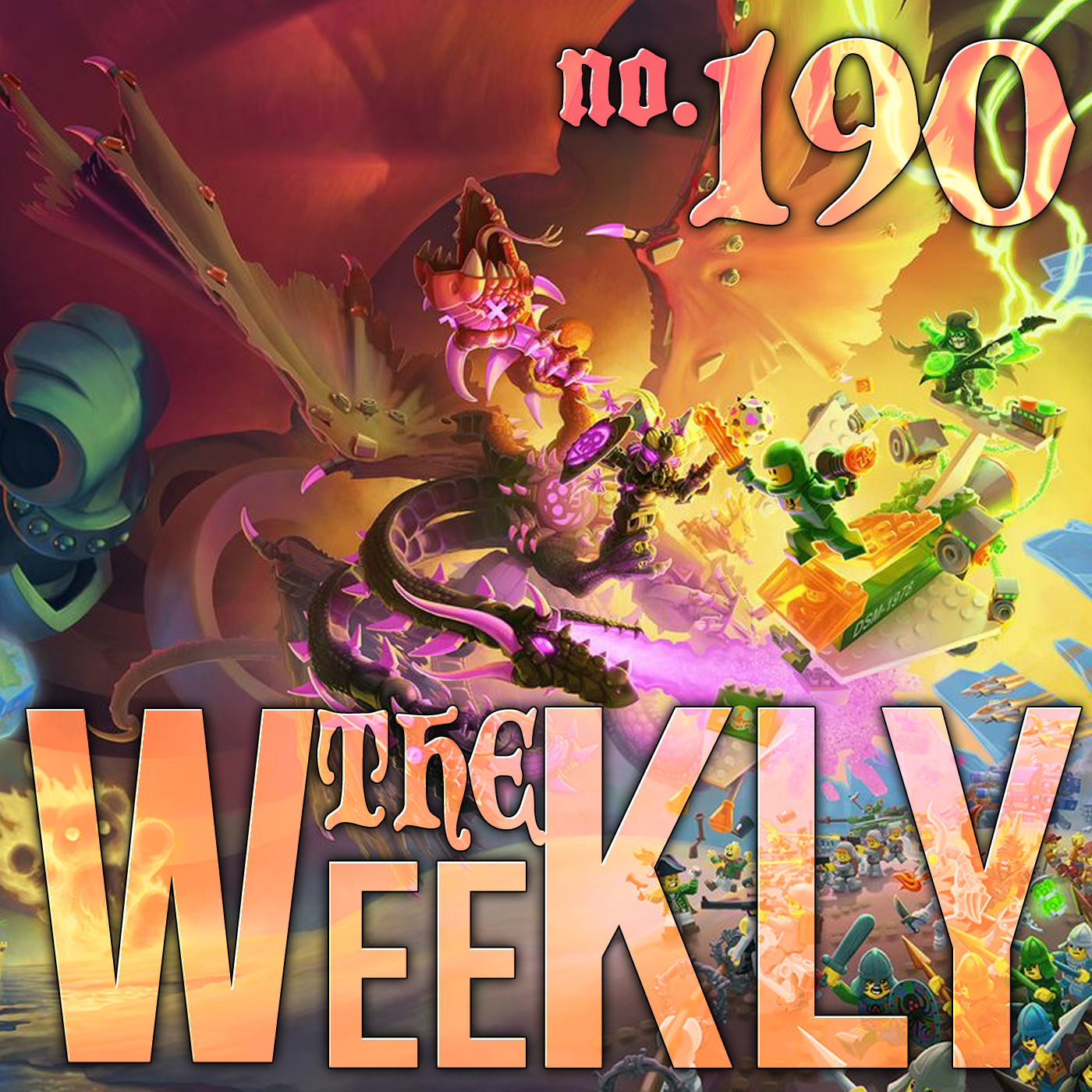 Designer Mike Rayhawks initially created BrikWars in 1995 as a legally-distinct clone of Eric O'Dell and R. Todd Ogrin's playful brick-based Warhammer 40,000 parody, before the game swiftly grew into its own evolving ruleset separate to Lego Wars ahead of its first 'definitive' release in 1997.In the decades since, BrikWars has gone through a number of revisions and editions released for free online, as well as spinning out into the faster, simpler QuikWars. Its latest ruleset was released in 2020. While past iterations of the game have been released as printable PDFs, BrikWars' upcoming physical rulebook will mark the first time that the ever-changing ruleset has been solidified in an official retail release. Publisher Modiphius rather knowingly describes the upcoming RPG as "absolutely, definitely the definitive" edition of BrikWars.
Target stores are set to welcome a new addition to their shelves, as Catalyst Game Labs introduces a new BattleTech boxed set, BattleTech: Essentials. This Beginner Box experience provides new players with everything they need to join the world of BattleTech, including two of Solaris' most iconic 'Mechs, the Legend-Killer and Yen-Lo-Wang, a mapsheet depicting a Game World arena, and quick-start rules to get players right into the action. Available exclusively through Target stores and on Target.com, BattleTech: Essentials can be pre-ordered now, with an estimated shipping date of Sunday, June 18. The boxed set will also be available in Target's more than 1,900 U.S. stores nationwide on that day.
Board game publisher Mythic Games caused controversy this weekend, when it asked Kickstarter backers to pay an additional contribution of up to $129 for the 6: Siege board game. An update explains that extra funding is needed to cover the unexpectedly high costs of making the game.According to the publisher, the unanticipated crises of Covid and the war in Ukraine have caused exploding prices for everything from energy to labour, "and the estimates on which we based ourselves before and during the Kickstarter campaign are absolutely no longer relevant."
Fantasy Flight Games is stepping into the ring with a new Star Wars-themed trading card game, Star Wars: Unlimited TCG, to go up against Magic: The Gathering and Disney Lorcana. Called Star Wars: Unlimited, it will launch in 2024 with a full, 200-plus card set and all-new art based on the original trilogy — alongside a full slate of organized play events. Speaking with Polygon ahead of Tuesday's reveal, co-designer Jim Cartwright readily acknowledged that he and his team would be fighting an uphill battle to earn the hearts of potential players, especially those burned by past experiences with Fantasy Flight's card game franchises.
Tunnels & Trolls has been picked up by Rebellion, the British publishing house and video game developer behind cult comic book 2000 AD, the Sniper Elite series and its in-house tabletop studio Rebellion Unplugged, which has released multiple board games and RPGs. As well as Tunnels & Trolls, Rebellion acquired all of Flying Buffalo's roleplaying games, including the Citybook fantasy businesses supplements, Grimtooth series – known for its collections of traps – and the Mercenaries, Spies & Private Eyes series of contemporary-setting RPGs. Rebellion confirmed its plans to release a new edition of Tunnels & Trolls' rules and other additional releases, "bringing [the RPG] into a new era". The studio added that it was "very early on" in development.
Dragonbane Actual Play Episode One:
https://www.youtube.com/watch?v=jC9u841QuXM
Dragonbane Core Set:
https://www.drivethrurpg.com/product/418106/Dragonbane-Core-Set
Dragonbane Free Quickstart:
https://www.drivethrurpg.com/product/409397/Dragonbane-Quickstart
BrikWars Coming Soon page:
https://www.modiphius.net/pages/brikwars
Catalyst Game Labs Battletech Essentials Promo Video:
https://youtu.be/Esx-7Mkk5W0
Support Us by Shopping on DTRPG (afilliate link):
https://www.drivethrurpg.com?affiliate_id=2081746
Chris on social media:
https://hyvemynd.itch.io/​​
https://twitter.com/hyvemynd​​
https://twitter.com/ConanSalaryman​​
Abusecartoons Weekly Cartoons:
http://www.abusecartoons.com/​​
https://www.twitch.tv/abusecartoons
https://twitter.com/abusecartoons
​​Support Us on Patreon:
https://www.patreon.com/upturnedtable
Give us a tip on our livestream:
https://streamlabs.com/upturnedtabletop/tip​
Intro song is "Chips" by KokoroNoMe
https://kokoronome.bandcamp.com/
Podcast: Play in new window | Download (Duration: 1:21:29 — 79.9MB) | Embed