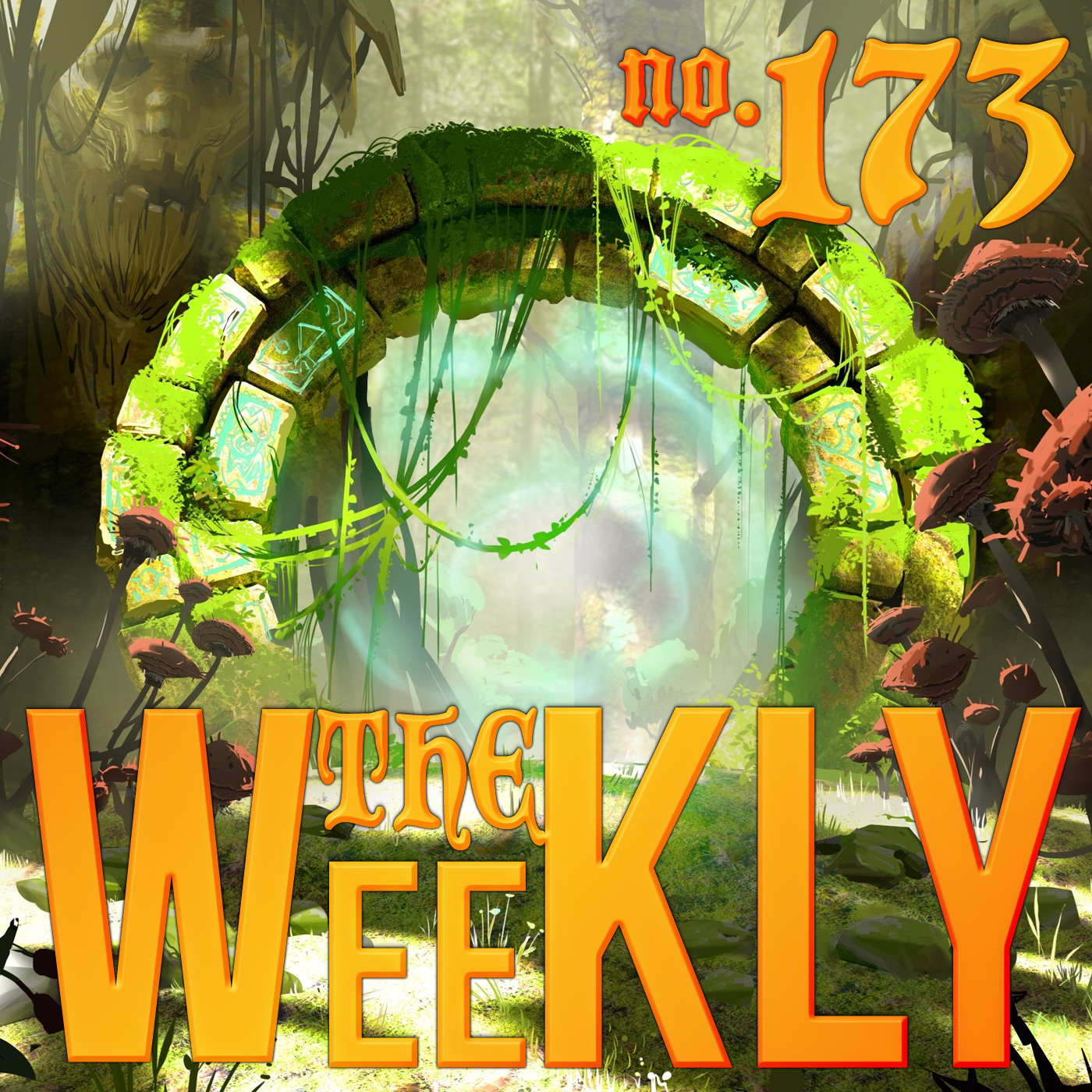 Alex Ziff, co-CEO at MyMiniFactory, and Matt Wilson, chief creative officer at Privateer Press discuss the state of 3D printing and where it will be in 5 years.
Talislanta the Roleplaying Game is Back and after 35 years, still no Elves! New race combos Written and designed by the original Talislanta creator New Atlas New illustrations New equipment and weapons New archetypes, monsters, and creatures All this and more in a Limited Print run. The campaign is being produced by Everything Epic.
This bundle includes hundreds and hundreds of books, I have no idea how many, but it is basically everything we have ever made using the OGL v1.0
#OpenDnD is a rallying cry under which creators and fans have unified to demand that WotC revoke the draconian 1.1 OGL and pledge to support the existing 1.0 OGL into future editions of their games. This isn't an opportunity to litigate and tinker with a new license, but to return to the values of open gaming. Our community deserves an open future if we want our favorite games to not only survive, but thrive!! What is #OpenDnD? An open letter on the Open Gaming License, to Wizards of the Coast.
Basic Fantasy Project productions will excise OGL content from its rules. It doesn't matter whether Hasbro releases their new license or not. It doesn't matter whether it stands up in court or not. Their attempt to invalidate the license we've always depended on and then to effectively steal what we've created demonstrates that they are an existential threat to our game. So, what do we do? We excise the OGL.
Apropos of nothing… Chaosium has made Basic Roleplaying aka 'The Big Gold Book' only 99 cents on DriveThruRPG (normally $21.95)*. At some point, almost every gamemaster wants to create their own Mythic World. That's what the Basic Roleplaying System (BRP) is all about! It is simple, fast, and elegant, using a skill-based percentile system. Combat is fast and deadly, and with a strong focus on non-combat skills that some game systems are challenged to support. Players roll percentile dice against the Gamemaster-led opponents, or even themselves.
#Basic Roleplaying #BRP #BigGold
F*CKWOTC [BUNDLE]
https://www.drivethrurpg.com/product/422578/FCKWOTC-BUNDLE
Full OGL 1.1 Leak:
Support Us by Shopping on DTRPG (afilliate link):
https://www.drivethrurpg.com?affiliate_id=2081746
Chris social media:
https://hyvemynd.itch.io/​​
https://twitter.com/hyvemynd​​
https://twitter.com/ConanSalaryman​​
Abusecartoons Weekly Cartoons:
http://www.abusecartoons.com/​​
https://www.twitch.tv/abusecartoons
https://twitter.com/abusecartoons
​​Support Us on Patreon:
https://www.patreon.com/upturnedtable
Give us a tip on our livestream:
https://streamlabs.com/upturnedtabletop/tip​
Intro song is "Chips" by KokoroNoMe
https://kokoronome.bandcamp.com/
Podcast: Play in new window | Download (Duration: 43:32 — 40.9MB) | Embed