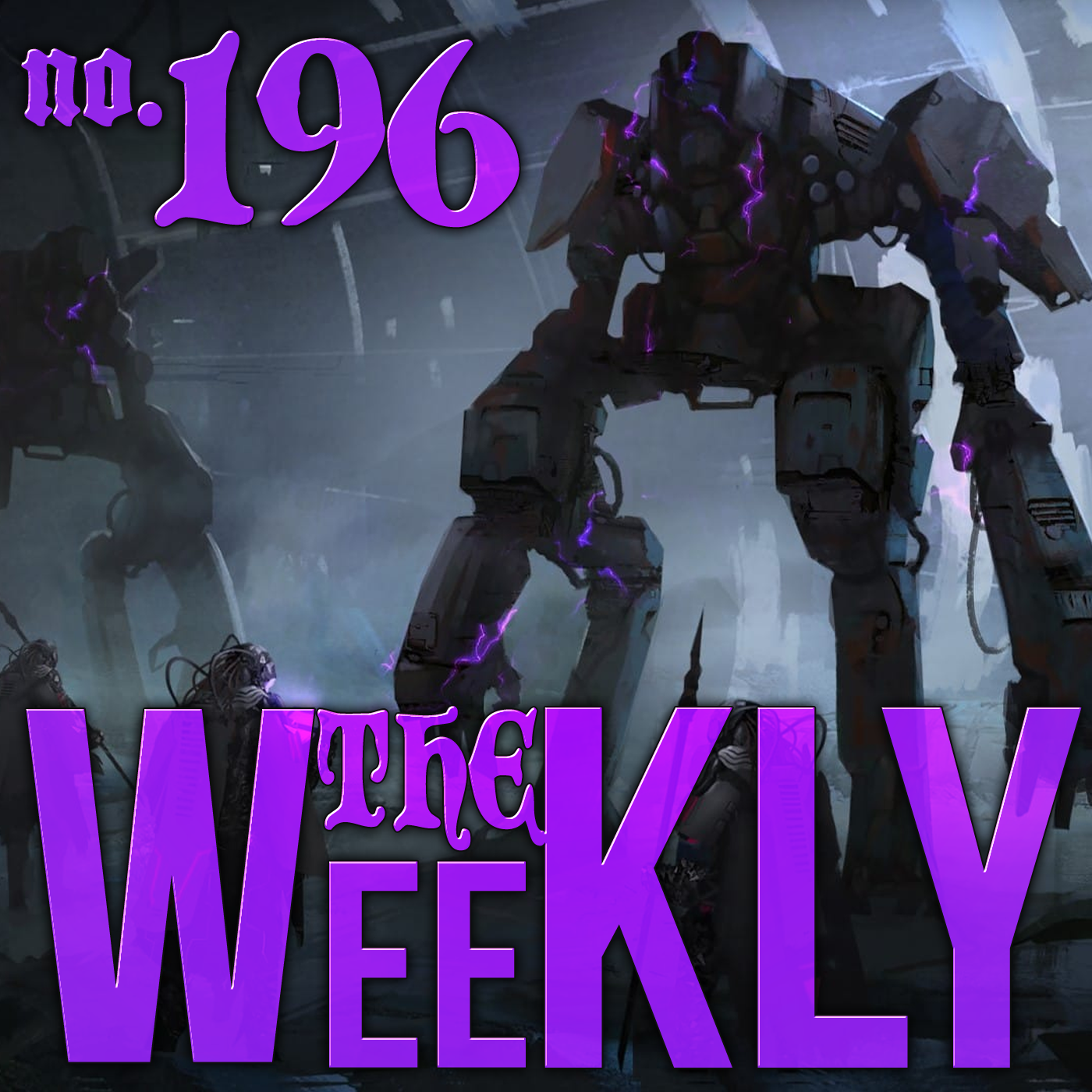 Modiphius is holding a clearance sale before transferring the license for the Conan Roleplaying Game to Monolith. All physical and digital content from Modiphius will be discontinued on June 30th. While many physical books for the game have sold out, PDF copies of all the books are still available. The Conan Roleplaying Game has been well-received with various supplements and accessories released alongside the core rules. There is also a Quickstart Adventure available for those interested.
Modiphius, known for their official tabletop RPGs for Dune, Fallout, and Star Trek, is venturing into a new concept called Dreams and Machines. This post-apocalyptic sci-fi RPG aims to attract curious players with a starter set, making it more accessible. Pre-orders for Dreams and Machines are open on Modiphius' website, and the game will be showcased at Gen Con 2023. The TRPG is set on a planet isolated from Earth due to a devastating robotic uprising, where society is slowly rebuilding while living in fear of dormant mecha known as Wakers.
Cephlofair Games has launched a significant crowdfunding campaign called the "Gloomhaven Grand Festival" to fund multiple Gloomhaven-related projects. This includes a new edition of Gloomhaven, a Gloomhaven Roleplaying Game, and a comprehensive miniatures set. The campaign has already raised over $1 million, surpassing half of its $2 million goal. Gloomhaven is a highly acclaimed campaign-style board game known for its dungeon-crawling gameplay. A Kickstarter campaign for its sequel, Frosthaven, previously held the record as the most-funded tabletop Kickstarter, raising nearly $13 million.
Renegade Game Studios, which produces licensed TTRPGs like Transformers, GI Joe, and Vampire: The Masquerade, has issued a cease and desist letter to a small creator using the word "renegade." The Polyhedral Knights had a Kickstarter campaign for their game called 'Renegade City,' which is a tabletop RPG centered around playing criminals using dominoes instead of dice. Renegade Game Studios' claim to the word 'renegade' has sparked controversy and may result in unintended negative consequences, known as the Streisand Effect. The Polyhedral Knights received a letter from Renegade Game Studios' lawyers demanding the removal of the word 'Renegade' from their game's title.
#modiphius #conan #gloomhaven #renegade
Modiphius End of the Line Clearance Sale:
https://www.modiphius.net/collections/end-of-line-clearance
10% off First Purchase from Modiphius:
http://r.sloyalty.com/r/vhbUPnHm6tIp
Gloomhaven Grand Festival on Backerkit:
https://cephalofair.com/blogs/blog/bit.ly/GloomhavenGrandFestival
Full Glorious History of NuTSR:
https://www.enworld.org/threads/the-full-glorious-history-of-nutsr.684697/
Dragonbane Actual Play Episode One:
https://www.youtube.com/watch?v=jC9u841QuXM
Dragonbane Core Set:
https://www.drivethrurpg.com/product/418106/Dragonbane-Core-Set
Dragonbane Free Quickstart:
https://www.drivethrurpg.com/product/409397/Dragonbane-Quickstart
Support Us by Shopping on DTRPG (afilliate link):
https://www.drivethrurpg.com?affiliate_id=2081746
Chris on social media:
https://hyvemynd.itch.io/​​
https://twitter.com/hyvemynd​​
https://twitter.com/ConanSalaryman​​
Abusecartoons Weekly Cartoons:
http://www.abusecartoons.com/​​
https://www.twitch.tv/abusecartoons
https://twitter.com/abusecartoons
​​Support Us on Patreon:
https://www.patreon.com/upturnedtable
Give us a tip on our livestream:
https://streamlabs.com/upturnedtabletop/tip​
Intro song is "Chips" by KokoroNoMe
https://kokoronome.bandcamp.com/
Podcast: Play in new window | Download (Duration: 45:12 — 41.7MB) | Embed