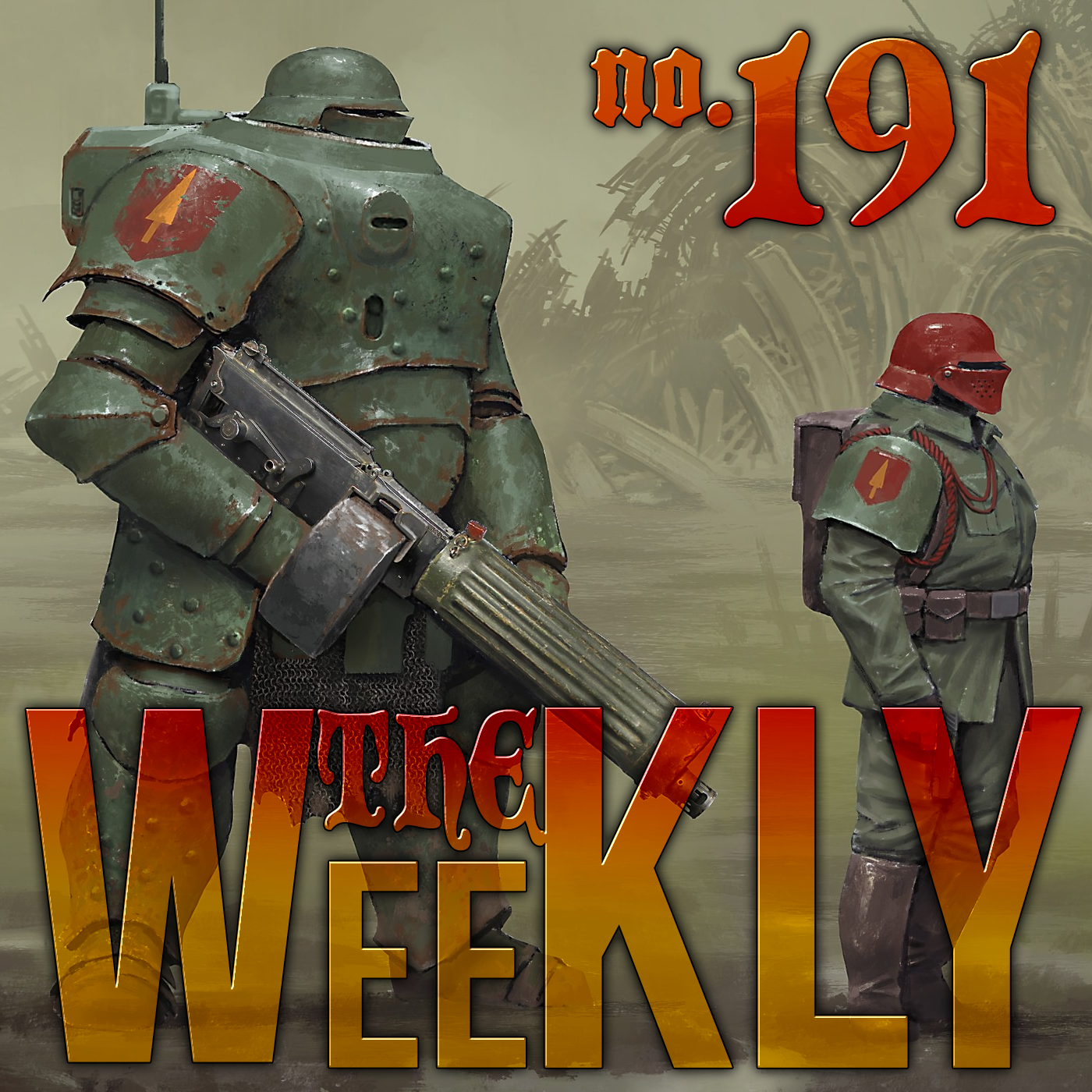 Tuomas Pirinen, the creator of Mordheim, is looking to bring a brand-new 32mm game to the tabletop soon. Trench Crusade is going to be a brutal, grimdark skirmish game set in an alternative version of our own world around the time of World War I. The collaborative effort has been in the works for around six months and Pirinen is working alongside Mike Franchina and James Sheriff to bring this world to life on the tabletop. With a pedigree in such a stunning skirmish game like Mordheim, it made sense for Pirinen to be involved in designing a new skirmish game.
Hasbro's eOne revealed the Dungeons & Dragons Adventures FAST Channel, a new 24-hour D&D content streaming service, coming in summer 2023, as reported by Variety.
The new channel is Hasbro's latest attempt to capitalize on the success of the Dungeons & Dragons: Honor Among Thieves movie. It will be an ad-supported, free to use streaming service that will be entirely dedicated to D&D. Some of shows featured on this service will include original series such as Encounter Party (based on the podcast of same name), Faster, Purple Worm! Kill! Kill! (improv comedy show), and Heroes' Feast (cooking competition show). There will also be older content, like the classic Dungeons & Dragons animated series that originally aired from 1983 to 1985, as well as live gameplay content from top D&D creators and influencers.
Mantic Games have fired up their newest venture for you to sign up for and get involved with. If you're interested in 3D Printing then you might want to delve into the newly revealed Mantic Vault. The Vault is very similar to other options out there for 3D Printing fans. You can sign up and get access to a monthly bundle of miniatures that are inspired by a variety of the games that Mantic Games produce. For example, during this month you can get your hands on two different fleets for Armada plus some miniatures for Kings Of War's Halflings and Riftforged Orcs.
Steamforged Games recently slashed one-third of its workforce in a recent round of redundancies. They told Dicebreaker that the losses were part of a "restructure", but those affected say it goes deeper. According to an anonymous former worker speaking to Dicebreaker via interview, nearly 20 employees at the high-profile board game publisher were told in early March their jobs would be lost to redundancies. The cuts reportedly hit every department, from design to 3D modelling and brand management, and predominantly affected newer hires who had worked at Steamforged Games less than two years.
#eone #dnd #mantic #trenchcrusade #steamforgedgames
Mantic Vault:
https://vault.manticgames.com/
Mike Franchina on ArtStation:
https://www.artstation.com/sirfrancisdrake
Tuomas Pirinen FB:
https://www.facebook.com/DesignbyTuomasPirinen/
Dragonbane Actual Play Episode One:
https://www.youtube.com/watch?v=jC9u841QuXM
Dragonbane Core Set:
https://www.drivethrurpg.com/product/418106/Dragonbane-Core-Set
Dragonbane Free Quickstart:
https://www.drivethrurpg.com/product/409397/Dragonbane-Quickstart
Support Us by Shopping on DTRPG (afilliate link):
https://www.drivethrurpg.com?affiliate_id=2081746
Chris on social media:
https://hyvemynd.itch.io/​​
https://twitter.com/hyvemynd​​
https://twitter.com/ConanSalaryman​​
Abusecartoons Weekly Cartoons:
http://www.abusecartoons.com/​​
https://www.twitch.tv/abusecartoons
https://twitter.com/abusecartoons
​​Support Us on Patreon:
https://www.patreon.com/upturnedtable
Give us a tip on our livestream:
https://streamlabs.com/upturnedtabletop/tip​
Intro song is "Chips" by KokoroNoMe
https://kokoronome.bandcamp.com/
Podcast: Play in new window | Download (Duration: 39:57 — 37.8MB) | Embed