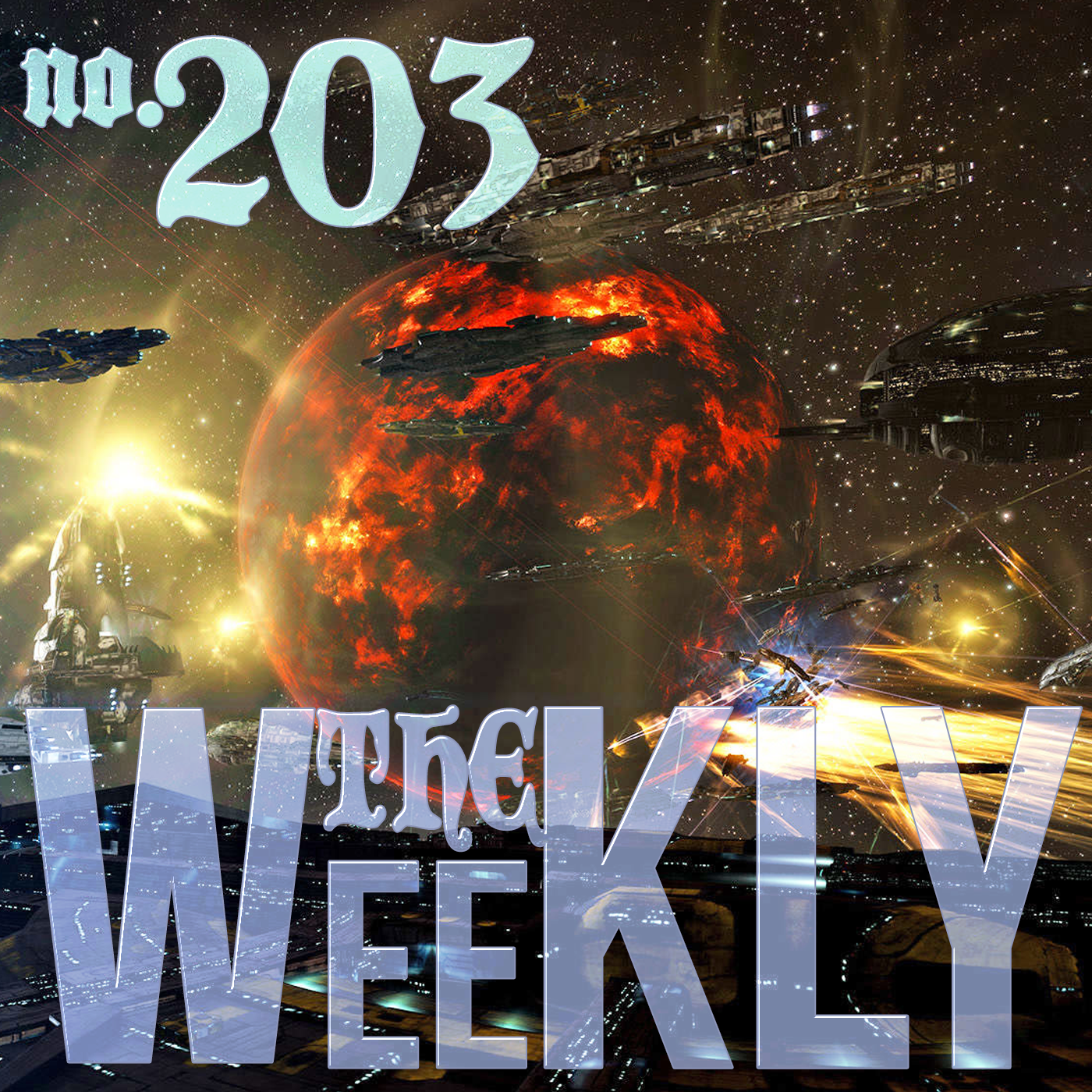 An artist who had contributed to a new Dungeons & Dragons book admitted to enhancing their artwork with AI tools. Wizards of the Coast, the company behind D&D, is having the artist resubmit the work and updating their guidelines to prevent future AI-enhanced art submissions. The controversy arose because the AI-enhanced art included in the book had not been previously disclosed to the publisher.
CCP Games, the company behind the online game Eve Online, is collaborating with Titan Forge to create a board game adaptation called "Eve The Board Game." The board game aims to capture the essence of the complex spacefaring MMO, featuring 4X game mechanics (exploration, expansion, exploitation, extermination). The adaptation seeks to bring the intricate player-driven dynamics and themes of the original game into the board game medium.
There was a theft of over $300,000 worth of tabletop gaming cards at the Gen Con 2023 convention. Thieves used a pallet jack to steal a pallet of cards while vendors were setting up for the event. The specific cards stolen and the companies affected have not been identified. Authorities are seeking public assistance to recover the stolen items.
Finally, the ENnies awards ceremony at Gen Con recognized excellence in tabletop roleplaying gaming. Various products and content were awarded, including the Best Product of the Year and Best Setting awarded to "Vaesen RPG — Mythic Britain & Ireland" by Free League. The ENnies awards are a fan-based recognition of achievements in the tabletop gaming industry. The update also mentions various announcements and expansions related to games showcased at Gen Con.
#lorcana #titanforge #eveonline #gencon #mantic
Dragonbane Core Set Unboxing:
https://youtu.be/CZ58c4q2KSA
Get a digital copy of the Dragonbane Core Set (affiliate link): https://www.drivethrurpg.com/product/418106/Dragonbane-Core-Set?affiliate_id=2081746
10% off First Purchase from Modiphius:
http://r.sloyalty.com/r/vhbUPnHm6tIp
Dragonbane Actual Play Episode One:
https://www.youtube.com/watch?v=jC9u841QuXM
Dragonbane Core Set:
https://www.drivethrurpg.com/product/418106/Dragonbane-Core-Set
Dragonbane Free Quickstart:
https://www.drivethrurpg.com/product/409397/Dragonbane-Quickstart
Support Us by Shopping on DTRPG (afilliate link):
https://www.drivethrurpg.com?affiliate_id=2081746
Chris on social media:
https://hyvemynd.itch.io/​​
https://twitter.com/hyvemynd​​
https://twitter.com/ConanSalaryman​​
Abusecartoons Weekly Cartoons:
http://www.abusecartoons.com/​​
https://www.twitch.tv/abusecartoons
https://twitter.com/abusecartoons
​​Support Us on Patreon:
https://www.patreon.com/upturnedtable
Give us a tip on our livestream:
https://streamlabs.com/upturnedtabletop/tip​
Intro song is "Chips" by KokoroNoMe
https://kokoronome.bandcamp.com/
Podcast: Play in new window | Download (Duration: 45:25 — 41.9MB) | Embed