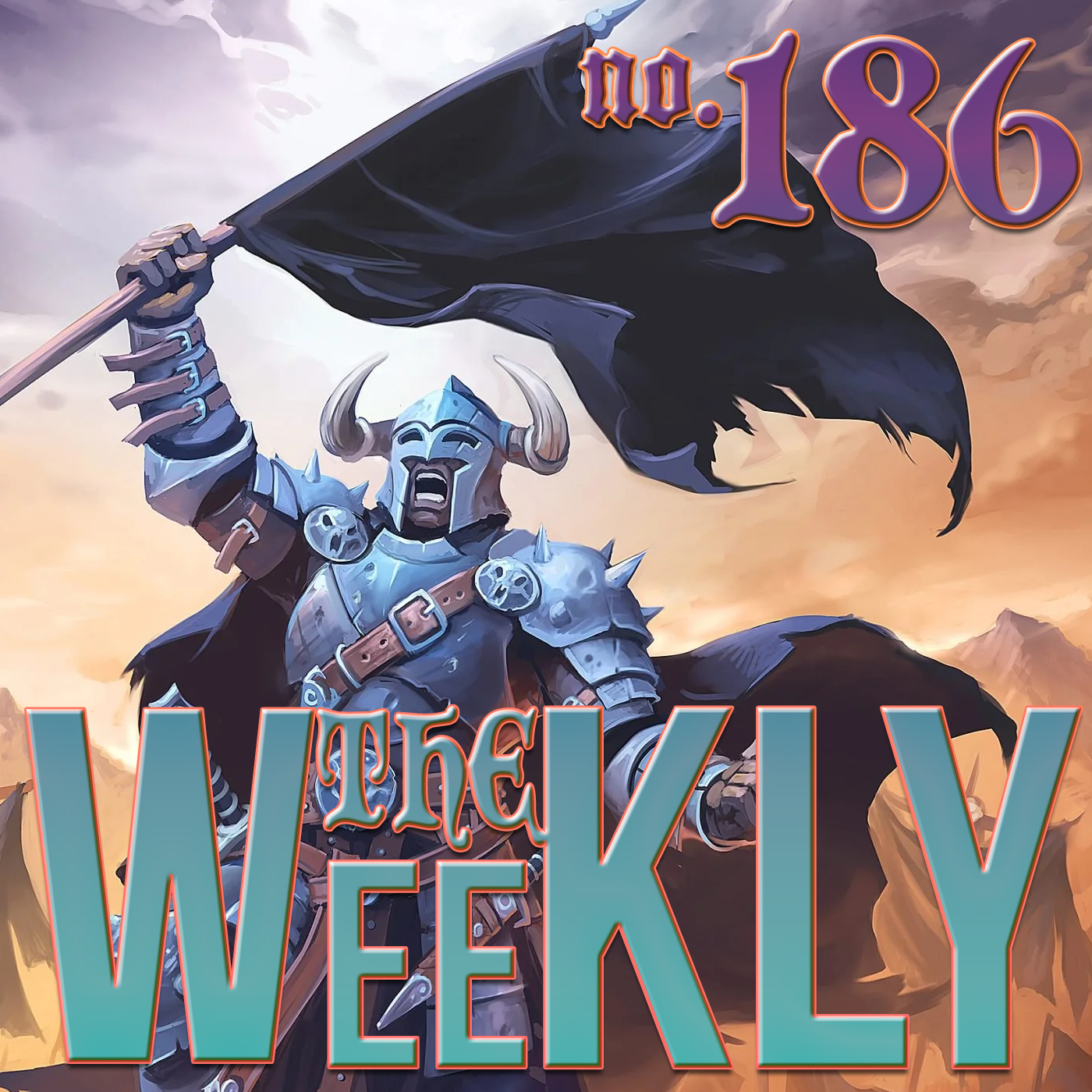 Pathfinder and Starfinder RPG maker Paizo released the first draft of its Open RPG Creative (ORC) license over the weekend and invited the public to submit their comments. The legal document is months in the work following Wizards of the Coast's OGL fiasco and subsequent release of their rules into the Creative Commons, but Paizo has decided to blaze a different trail through the thicket of tabletop copyright protection.
Project Black Flag got both an official title and a Kickstarter date this past weekend. Black Flag, if you were unfamiliar, is Kobold Press' take on "Core Fantasy Gaming" aka their version of the 5th Edition D&D rules, but done independently of WotC and any licensing shenanigans. It was originally announced during the OGL debacle of January 2023.
If you have ever wanted to try out Pathfinder Second Edition, the mod team at r/Pathfinder2e has a perfect opportunity for you! During the last week of April, dozens of GMs and hundreds of players will be gaming with the Pathfinder Beginner Box during Beginner Box Days! From April 22-30th, new players curious to try Pathfinder can join experienced Game Masters as they play through the Pathfinder Beginner Box adventure: "Menace Under Otari"! This two-session adventure is designed to guide players through combat, exploration, skills, and even puzzles! The upper level teaches the basics of Pathfinder gameplay, while the lower dungeon puts them in advanced practice.
Dungeons & Dragons is not getting rid of half-elves, despite messaging coming out of a Content Creator's Summit held at Wizards of the Coast headquarters this week. Today, Wizards of the Coast released a brief statement addressing a "controversy" involving the intention to move away from mechanics that singled out characters with mixed parentages of different species, such as half-elves and half-orcs. "Options for creating characters descended from more than one species are not being removed from Dungeons & Dragons," said a brief statement posted on Twitter. "Proposed adjustments to character origins have been open to the community since August 2022 and will be revised further."
ORC First Draft:
https://downloads.paizo.com/ORC_License_DRAFT.pdf
https://downloads.paizo.com/ORC_AxE_DRAFT.pdf
Signup for a Pathfinder Beginner Box Days:
http://www.BEGINPF2.com
Support Us by Shopping on DTRPG (afilliate link):
https://www.drivethrurpg.com?affiliate_id=2081746
Chris on social media:
https://hyvemynd.itch.io/​​
https://twitter.com/hyvemynd​​
https://twitter.com/ConanSalaryman​​
Abusecartoons Weekly Cartoons:
http://www.abusecartoons.com/​​
https://www.twitch.tv/abusecartoons
https://twitter.com/abusecartoons
​​Support Us on Patreon:
https://www.patreon.com/upturnedtable
Give us a tip on our livestream:
https://streamlabs.com/upturnedtabletop/tip​
Intro song is "Chips" by KokoroNoMe
https://kokoronome.bandcamp.com/
Podcast: Play in new window | Download (Duration: 30:25 — 28.3MB) | Embed