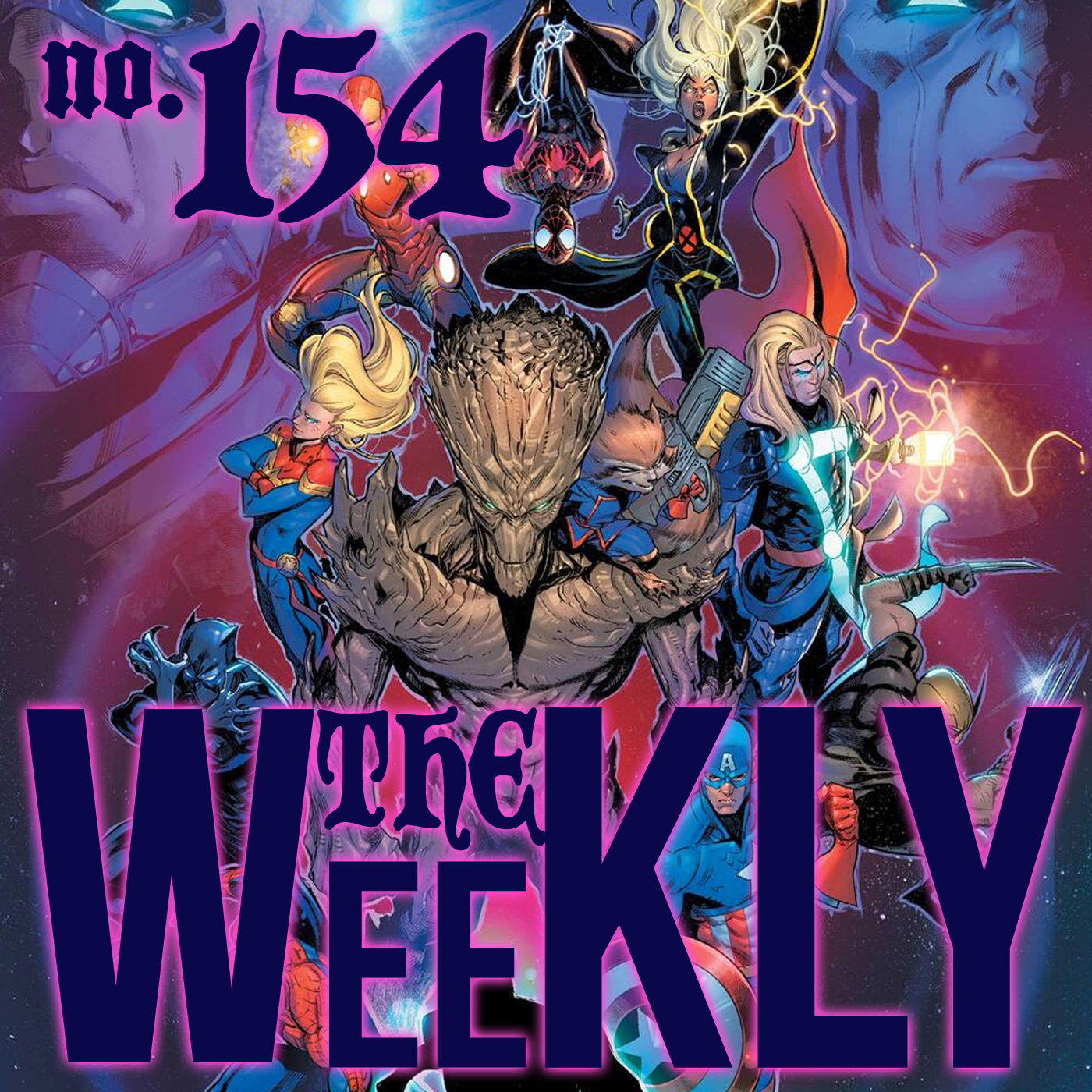 The Marvel Multiverse Role-Playing Game announced a release date for its upcoming tabletop RPG. The officially licensed RPG will release a core rulebook in June 2023, followed by an adventure supplement in July. Both books written by Matt Forbeck and artwork by Iban Coello. The core rulebook will package everything a group needs to create their own superheroes and learn the rules. Marvel Multiverse RPG uses three six-sided dice for its s616 system that is both a nod to the prime Marvel universe and Forbeck's answer to heroic combat where power levels between characters can vary wildly. There is a free playtest still available before the release.
Moonbreaker, a miniature skirmish game on PC, by Unknown Worlds, the developer of Subnautica, wants to make the 'world's best digital miniatures game'. Videogames owe a lot to their tabletop counterparts, especially when it comes to turn-based strategy and tactics, but one of the best parts of fielding armies, gets overlooked in the digital realm: model painting. Moonbreaker is trying to do something that more like real tabletop, but for PC gamers. Following the reveal of the One D&D VTT are digital miniatures going to become a thing?
The Settlers of Catan will become a holographic AR board game. Jeri Ellsworth's intriguing AR headset will create a new version of Catan, one of the most critically acclaimed board games ever made and one that averages over a million copies sold per year. The boardgame will leap off tabletop thanks to a unique augmented reality gaming system that's been in development for over a decade now. Tilt Five, a startup founded by a former Valve engineer. The company has already had two Kickstarters and has developed 21 AR games.
eBay is acquiring TCGplayer, one of the largest trading card marketplaces. The online auction website continues its push into collectible trading cards. The deal, worth up to $295 million, marks eBay's latest push into the growing trading card market, which experienced a huge boom during the pandemic. eBay has already invested a lot into trading cards recently including a sports card valuation service and a temperature controlled vault for buyers and sellers to store their cards. Finally, news NOT about things going digital.
Goodman Games have their flagship range in the Bundle of Holding, but only until September 12th. Dungeon Crawl Classics RPG rulebook is back on offer along with introductory modules and expansions. There's also a new DCC Chaos Rising offer. Both bundles give you fifty Dungeons of amazing Goodman Games RPG value.
#marvelrpg #moonbreaker #catan #DCC
Support Us by Shopping on DTRPG (afilliate link):
https://www.drivethrurpg.com?affiliate_id=2081746
Chris social media:
https://hyvemynd.itch.io/​​
https://twitter.com/hyvemynd​​
https://twitter.com/ConanSalaryman​​
Abusecartoons Weekly Cartoons:
http://www.abusecartoons.com/​​
https://www.twitch.tv/abusecartoons
https://twitter.com/abusecartoons ​​
Support Us on Patreon:
https://www.patreon.com/upturnedtable
Give us a tip on our livestream:
https://streamlabs.com/idleredhands/tip​
Intro song is "Chips" by KokoroNoMe
https://kokoronome.bandcamp.com/
Podcast: Play in new window | Download (Duration: 31:56 — 29.5MB) | Embed