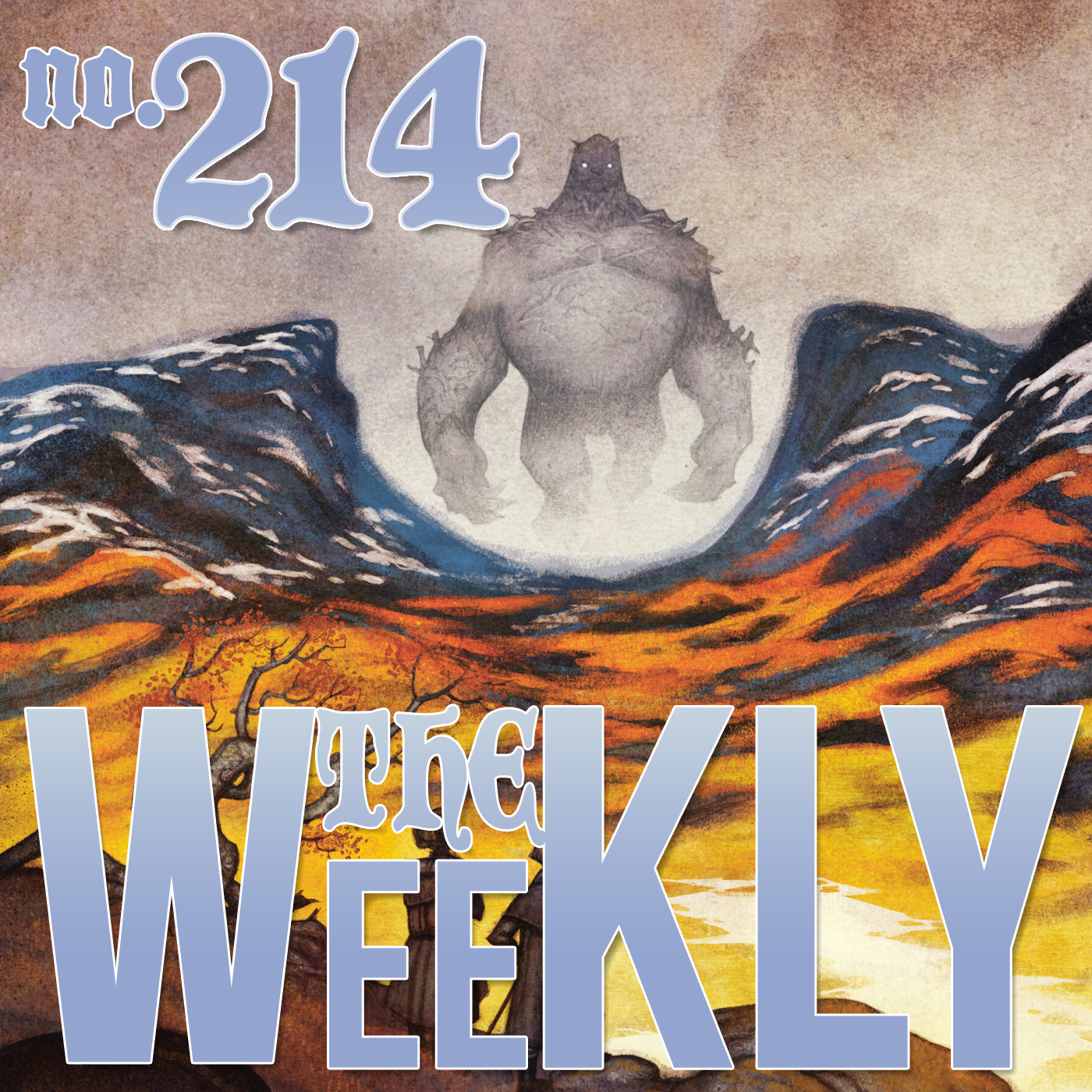 Games Workshop has made significant changes to how local game stores can order new releases. They have moved to a two-week pre-order system, and stores must wait for GW's approval before knowing what they can purchase. This has caused challenges for stores trying to order GW products. The recent ordering issues with Games Workshop's ordering system include delayed orders and issues with pre-ordering directly from the GW website.
Games Workshop Sells Out, Nightshade Poisons AI, Lost Mountain Saga Pre-Order and Roll20 Humble Bundle
Researchers at the University of Chicago have developed a tool called "Nightshade" that can poison AI models by subtly altering images at the pixel level. This can cause AI models to misinterpret or hallucinate images. The tool is intended to protect artists' work from being used without permission to train AI models.
Lost Mountain Saga for Vaesen is available for pre-order on the Free League webstore. This is an epic campaign for the Vaesen Nordic Horror Roleplaying game, consisting of five mysteries set in 19th-century Sweden. It involves ancient mysteries, Nordic folklore, and unspeakable horrors. The eerie adventure campaign is based on the popular podcast The Lost Mountain Saga that was written, produced and edited by actor and podcaster Ellinor DiLorenzo. The podcast reached more than 200,000 listeners during its limited run of two seasons in which Ellinor DiLorenzo acted Gamemaster for her fellow actors Anne Richmond and Sydney Amanuel as the party ventured into the Mythic North.
Humble Bundle exclusively offers the Everything for Your Adventures Bundle. This offering features digital assets and resources for playing tabletop roleplaying games on the Roll20 platform. It includes various resources, such as rulebooks, adventures, maps, and more for different RPG systems. Support for Extra Life: A portion of the Humble Bundle's cost goes to Extra Life, a nonprofit organization dedicated to helping sick and injured children in the US.
The Lost Mountain Saga Podcast:
https://podcasters.spotify.com/pod/show/thelostmountainsaga
Pre-Order Lost Mountain Saga for Vaesen:
https://freeleaguepublishing.com/en/store/?product_id=8625430233411
Roll20 Humble Bundle:
https://www.humblebundle.com/software/roll20-bundle-software/?partner=upturnedtable
Shop at Noble Knight Games (affiliate link)
https://www.nobleknight.com/affiliate/aw.asp?B=3&A=1312&Task=Click
10% off First Purchase from Modiphius:
http://r.sloyalty.com/r/vhbUPnHm6tIp
Dragonbane Actual Play Episode One:
https://www.youtube.com/watch?v=jC9u841QuXM
Dragonbane Core Set:
https://www.drivethrurpg.com/product/418106/Dragonbane-Core-Set
Dragonbane Free Quickstart:
https://www.drivethrurpg.com/product/409397/Dragonbane-Quickstart
Support Us by Shopping on DTRPG (afilliate link):
https://www.drivethrurpg.com?affiliate_id=2081746
Matt's DriveThruRPG Publications:
https://www.drivethrurpg.com/browse.php?author=Matthew%20Robinson
Chris on social media:
https://hyvemynd.itch.io/​​
https://twitter.com/hyvemynd​​
https://twitter.com/ConanSalaryman​​
Abusecartoons Weekly Cartoons:
http://www.abusecartoons.com/​​
https://www.twitch.tv/abusecartoons
https://twitter.com/abusecartoons
​​Support Us on Patreon:
https://www.patreon.com/upturnedtable
Give us a tip on our livestream:
https://streamlabs.com/upturnedtabletop/tip​
Intro song is "Chips" by KokoroNoMe
https://kokoronome.bandcamp.com/
Podcast: Play in new window | Download (Duration: 33:00 — 32.1MB) | Embed