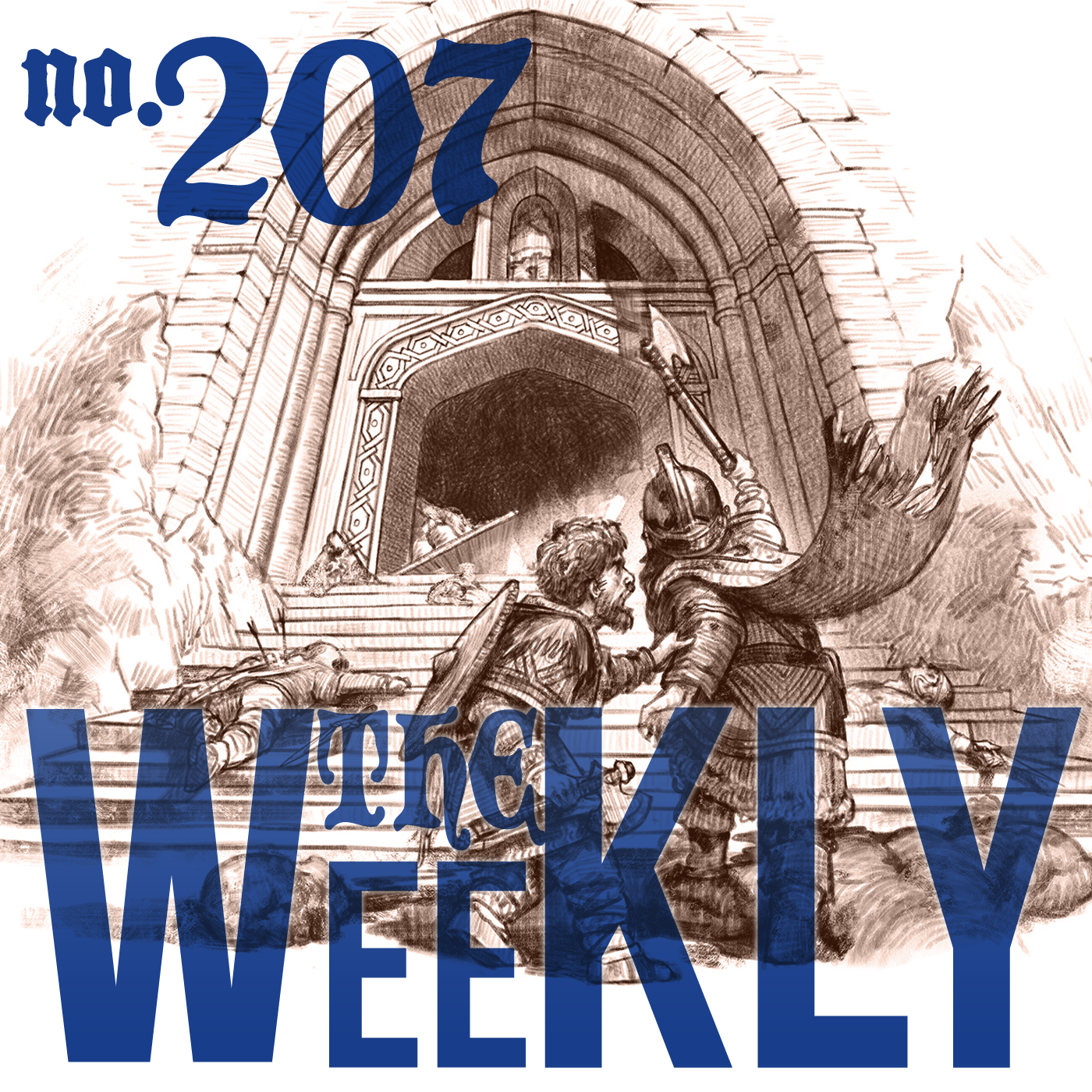 Visual artists are taking legal action against AI companies for using their artwork without consent. Artists like Kelly McKernan are concerned that AI-generated images similar to their styles are being created using their names without permission. They are suing AI companies for copyright infringement. The U.S. Copyright Office is seeking public input on AI and copyright issues, including how AI models use copyrighted data, whether AI-generated material can be copyrighted, and how copyright liability works with AI.
There is a tabletop role-playing game (RPG) called "Coffee & Chaos" by CobblePath Games, where characters run a café instead of going on traditional adventures. It uses a cutlery-based system and focuses on storytelling and humor. Instead of creating new characters, Coffee & Chaos walks players through the process of translating their fantasy hero's abilities, spell, stats and weapons into food service-apporpriate talents. The wizard can levitate ingredients from the top shelf, the bard can calm the rush of customers impatiently waiting for the fighter to subdue the mimic masquerading as a milk steamer.
Modiphius Entertainment is releasing pre-order items for their TTRPG "Dreams and Machines," including player guides, game master guides, toolkits, dice sets, and collector's slipcases.
A new campaign for the RPG "Tales from the Loop" called "They Grow Up So Fast" is released, offering a magical year of adventures in an alternate 80s setting. The campaign consists of four adventures and takes place in the UK Loop of Norfolk Broads.
Mines of Moria for the One Ring Kickstarter:
https://www.kickstarter.com/projects/1192053011/moria-through-the-doors-of-durin
Coffee and Chaos on Itch.io:
https://cobblepath-games.itch.io/coffee-chaos
Late Pledge for Coffee and Chaos:
https://gamefound.com/en/projects/cobblepath-games/coffee-chaos
Get the PDF for They Grow Up So Fast on DriveThruRPG (affiliate link):
https://www.drivethrurpg.com/product/426744/Tales-from-the-Loop-They-Grow-Up-So-Fast?affiliate_id=2081746
Shop at Noble Knight Games (affiliate link)
https://www.nobleknight.com/affiliate/aw.asp?B=3&A=1312&Task=Click
10% off First Purchase from Modiphius:
http://r.sloyalty.com/r/vhbUPnHm6tIp
Dragonbane Actual Play Episode One:
https://www.youtube.com/watch?v=jC9u841QuXM
Dragonbane Core Set:
https://www.drivethrurpg.com/product/418106/Dragonbane-Core-Set
Dragonbane Free Quickstart:
https://www.drivethrurpg.com/product/409397/Dragonbane-Quickstart
Support Us by Shopping on DTRPG (afilliate link):
https://www.drivethrurpg.com?affiliate_id=2081746
Chris on social media:
https://hyvemynd.itch.io/​​
https://twitter.com/hyvemynd​​
https://twitter.com/ConanSalaryman​​
Abusecartoons Weekly Cartoons:
http://www.abusecartoons.com/​​
https://www.twitch.tv/abusecartoons
https://twitter.com/abusecartoons
​​Support Us on Patreon:
https://www.patreon.com/upturnedtable
Give us a tip on our livestream:
https://streamlabs.com/upturnedtabletop/tip​
Intro song is "Chips" by KokoroNoMe
https://kokoronome.bandcamp.com/
Podcast: Play in new window | Download (Duration: 41:36 — 39.5MB) | Embed