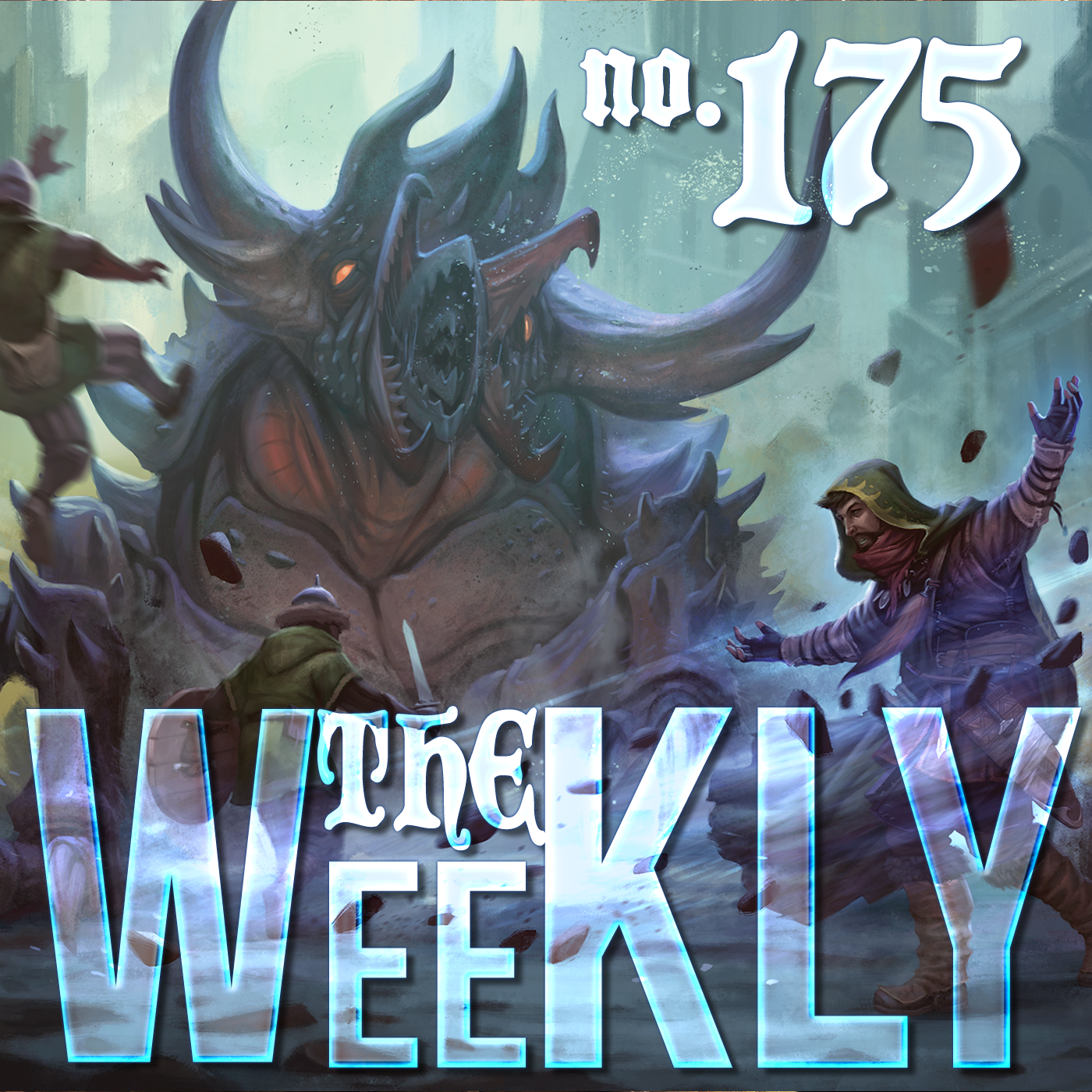 The Fifth Season Roleplaying Game is designed for you to play out adventures and stories set in the world described in the Broken Earth trilogy of novels by N.K. Jemisin—a world where constant and unstable tectonic and volcanic activity threaten all life; a world whose peoples have learned to adapt in order to survive. It is a world where everyone learns that Father Earth hates his children and is always trying to kill them, where metal rusts and even stone crumbles, and the best you can do is be prepared for the next disaster.
Over the course of the last week, more than 1,500 tabletop RPG publishers, from household names going back to the dawn of the hobby to single proprietors just starting out with their first digital release, have joined together to pledge their support for the development of a universal system-neutral open license that provides a legal "safe harbor" for sharing rules mechanics and encourages innovation and collaboration in the tabletop gaming space.
Foundry VTT reacts to WotC OGL VTT policy:
"Yesterday, Wizards of the Coast shared a post Starting the OGL "Playtest" which introduces draft terms of a new Open Gaming License Version 1.2 (hereafter called OGL 1.2). This new license is intended to replace the prior Open Gaming License version 1.0a (OGL 1.0a) which has served and empowered the tabletop gaming industry since 2000. These new license terms are shared for public discussion after several false starts. "OGL Version 1.1" was a far more restrictive license – to the extent of not being an open license at all. A FAQ which circulated regarding "OGL Version 2.0″ maintained many of the objectionable restrictions in version 1.1 that prompted community outrage. This latest version (OGL 1.2) is a constructive step, doing away with many of the most dangerous clauses of version 1.1, but it is still regressive compared to the original OGL 1.0a."
Osprey Games has announces four new game expansions created by veteran designer Joseph A. McCullough (Frostgrave, Stargrave), including two titles for Stargrave, a new sourcebook for The Silver Bayonet, and a new Frostgrave supplement.
#fifthseason # ORC #foundryVTT #frostgrave # frostgrave
Paizo ORC blog post:
https://paizo.com/community/blog/v5748dyo6si7y
Fifth Season on Backerkit:
https://www.backerkit.com/c/green-ronin-publishing/the-fifth-season-roleplaying-game
Support Us by Shopping on DTRPG (afilliate link):
https://www.drivethrurpg.com?affiliate_id=2081746
Chris social media:
https://hyvemynd.itch.io/​​
https://twitter.com/hyvemynd​​
https://twitter.com/ConanSalaryman​​
Abusecartoons Weekly Cartoons:
http://www.abusecartoons.com/​​
https://www.twitch.tv/abusecartoons
https://twitter.com/abusecartoons
​​Support Us on Patreon:
https://www.patreon.com/upturnedtable
Give us a tip on our livestream:
https://streamlabs.com/upturnedtabletop/tip​
Intro song is "Chips" by KokoroNoMe
https://kokoronome.bandcamp.com/
Podcast: Play in new window | Download (Duration: 38:57 — 35.6MB) | Embed