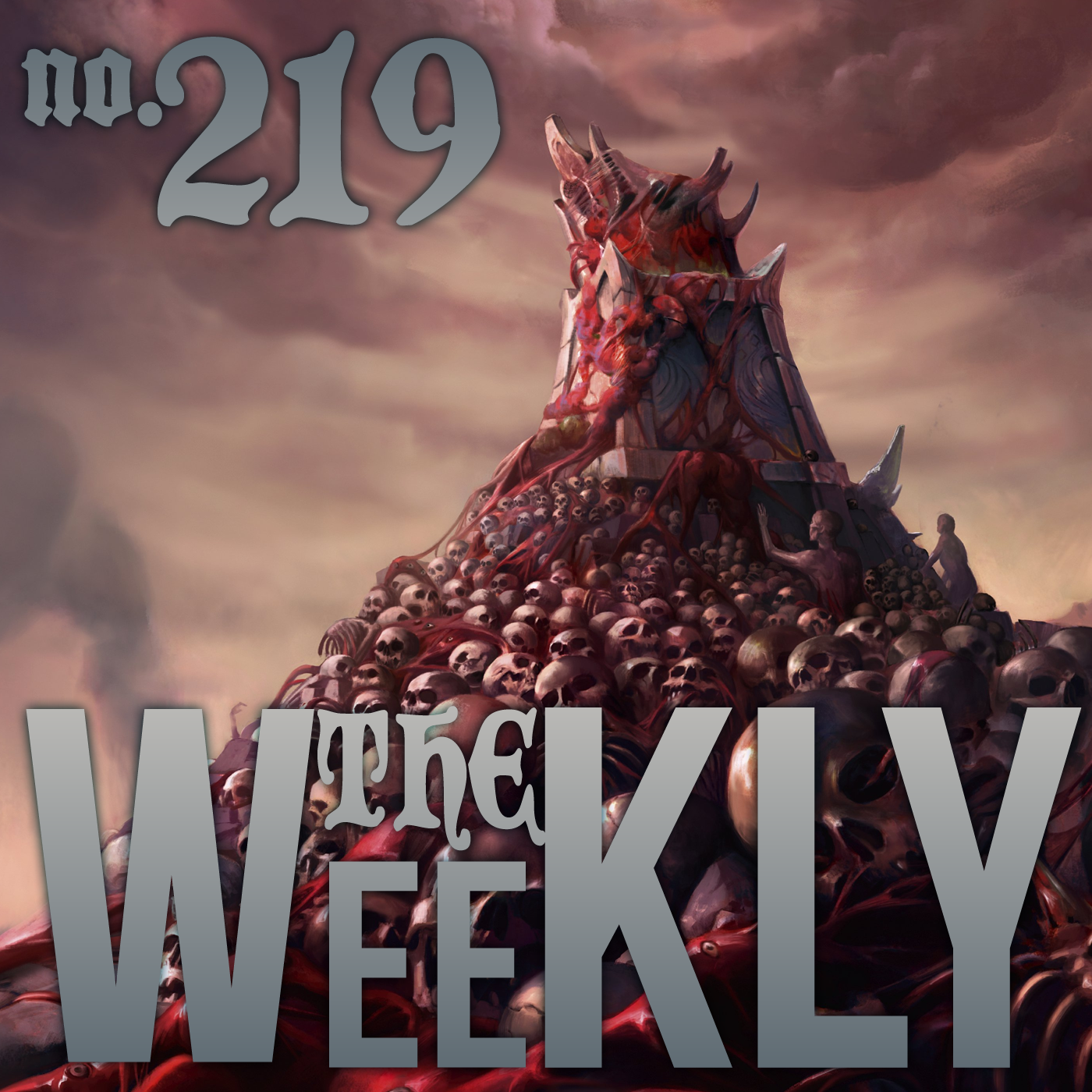 Leyline Press announced the launch of Salvage Union, a post-apocalyptic Mech tabletop roleplaying game, on December 1st, 2023, which raised £110,000 in Kickstarter. Salvage Union is launching with three full adventure modules. We Were Here First! By ENNIE award winner Diogo Noguiera (Hall of the Blood King, Primal Quest ), Rainmaker by ENNIE award winner Luke Gearing (A Pound of Flesh, Fever Swamp), and False Flag by Panayiotis Lines and Aled Lawlor of Leyline Press.
Flesh and Blood crowned a new world champion in Barcelona on November 17th, 2023, with Alexandros Argyriou winning a $100,000 prize. The have also self-produced a documentary about their four years of business and success in the TCG industry. Store to Stage: The Evolution of Flesh and Blood TCG is a 17-minute video shot and produced by the LA-based MYLES and currently available on YouTube. It tracks the last 12 months of the TCG's history by following members of the community who are active in the pro play circuit, fan events and the general culture surrounding Flesh and Blood.
Steamforged Games announced a new cooperative game titled Dark Souls: The Board Game – The Sunless City with refreshed rules driven by community feedback.
Roll20 announced the Roll20 Jumpgate project, which is a major reworking of the lowest level of the engine code that powers the VTT platform.
#darksouls #salvageunion #jumpgate #fabtcg
Pre-order Dark Souls: The Boardgame Sunless City Core Set:
https://steamforged.com/products/dark-souls-board-game-sunless-city
Dark Souls: Sunless City Kickstarter Post:
https://www.kickstarter.com/projects/steamforged/dark-soulstm-the-board-game/posts/3932333?lang=zh
Salvage Union:
www.leyline.press
Roll20 Jumpgate Blog:
https://blog.roll20.net/posts/announcing-jumpgate-our-modern-overhaul-of-the-roll20-vtt/
Help Jennel Jaquays:
https://www.gofundme.com/f/jennell-jaquays-has-a-long-road-back
Shop at Noble Knight Games (affiliate link)
https://www.nobleknight.com/affiliate/aw.asp?B=3&A=1312&Task=Click
10% off First Purchase from Modiphius:
http://r.sloyalty.com/r/vhbUPnHm6tIp
Dragonbane Actual Play Episode One:
https://www.youtube.com/watch?v=jC9u841QuXM
Dragonbane Core Set:
https://www.drivethrurpg.com/product/418106/Dragonbane-Core-Set
Dragonbane Free Quickstart:
https://www.drivethrurpg.com/product/409397/Dragonbane-Quickstart
Support Us by Shopping on DTRPG (afilliate link):
https://www.drivethrurpg.com?affiliate_id=2081746
Matt's DriveThruRPG Publications:
https://www.drivethrurpg.com/browse.php?author=Matthew%20Robinson
Chris on social media:
https://hyvemynd.itch.io/​​
https://twitter.com/hyvemynd​​
https://twitter.com/ConanSalaryman​​
Abusecartoons Weekly Cartoons:
http://www.abusecartoons.com/​​
https://www.twitch.tv/abusecartoons
https://twitter.com/abusecartoons
​​Support Us on Patreon:
https://www.patreon.com/upturnedtable
Give us a tip on our livestream:
https://streamlabs.com/upturnedtabletop/tip​
Intro song is "Chips" by KokoroNoMe
https://kokoronome.bandcamp.com/
Podcast: Play in new window | Download (Duration: 33:57 — 32.7MB) | Embed